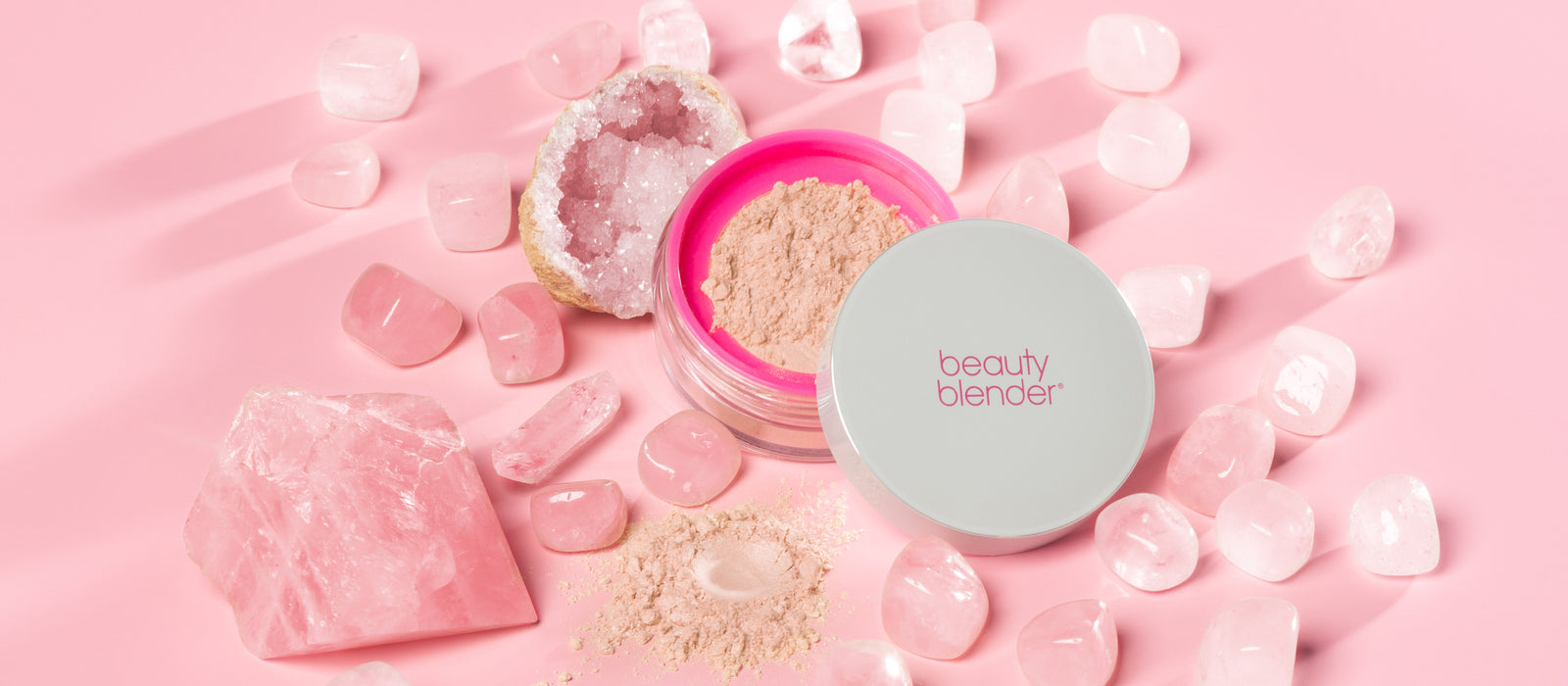 If Makeup History 101 were a class, would you pass?
For something we all 💜 and use EVERY day, makeup history isn't our strongest subject. That stops now. 
Today, we all go back to school to learn about 5 key periods in the evolution of makeup.
Class is in session!
First Period: Egypt
If all you know about Egypt is pyramids and sphinxes, sit up straight because ancient Egyptians are the OGs of makeup history. 
The smokey eye
Both men and women decorated their eyes with kohl, an ancient cosmetic made of ground-up minerals, like how charcoal is used in mascara. Kohl circles — usually done in *high-dramz* shades like dark green, black or blue — were supposed to ward off the evil eye. And this just in: It kinda worked! Scientists now think kohl may have offered protective properties because it killed off bacteria. Even the ancients knew a smokey eye was major. 
Werk Like an Egyptian: How To Do a Smokey Eye
Anti-aging cream
Another big win in Egypt's evolution of makeup: uber-protective skincare. Living in such a hot, dry place, ancient Egyptians got down on skincare, incorporating everything from beeswax to olive oil to rosewater. They also worked overtime looking for ingredients to make skin tighter and more elastic, ultimately creating the world's first anti-wrinkle serum more than 3,500 years ago. Now that's history you can use!
Another thing you can use: Our complete guide to covering wrinkles. And you don't have to read an ancient scroll to learn our secret ingredient: Opal Essence Serum Primer. Not only is it hydrating so foundation glides over skin without clinging to lines, but it's also chock full of botanicals to help soothe and brighten skin. 
Second Period: China
Rosy cheeks
Love a luminous look? Thank China for the radiant trend. Waaaay back in the day — again, 3,000+ years — there was a folk tale about a princess who became even more beautiful when a flower petal fell on her face. That sparked a trend of plum blossom makeup, which plays up rosy cheeks against a porcelain complexion.
Try a flushed complexion:
1. Learn all about how to Do the Dew here.
2. Then grab your Beauty.blusher to bounce on a rosy blush. Because it's just the right size for the apples of your cheeks, you don't have to worry about streaks or smudges. 
Third Period: India
Lip balm, face masks & more
Another one of the original contributors to makeup then and now is India. Thousands of years ago, Indians made special balms to treat cracked lips. They whipped up honey-infused face masks to make skin more lustrous. And they were total pros at using natural oils and butters like ghee to give their faces a super-supple appearance. They even had a plaster-based solution for preventing pimples! 
While we'll pass on plaster, we still use a lot of the groundwork laid by our Indian predecessors when it comes to:
— Using natural ingredients to get glowing skin
And here's a little bit of extra credit: In India, the evolution of makeup starts with self-care. Not only were cosmetics used to create a pleasant appearance, but they were also used to promote health and happiness. Snaps for India! 
Fourth Period: Japan
Bold lip + flawless foundation
Nothing lifts a mood faster than a swipe of red lipstick, and that's where Geishas take their place in the canon of makeup history. The famed Japanese performance artists originally made their lipstick from crushed safflower petals, and they used rice powder to color their faces. Talk about getting creative to lock down a lewk!
Luckily, now we don't have to do any color creation on our own. Just grab your favorite lipstick, create a flawless foundation and lock in your look with BOUNCE Soft Focus Gemstone Setting Powder. With 5 translucent shades, it's a powder that works for everyone — no petal-crushing required 😜.
Fifth Period: Hollywood
When it comes to makeup then and now, it was pretty static for a while — when it wasn't outright banned. During the Middle Ages, the Church didn't allow makeup because it was considered immoral to care about appearance.
Pretty rich coming from a bunch of dudes who paraded around in fancy velvet robes, are we right?! ANYWAY, by the 1900s, that thinking was long gone, and Hollywood popularized a bunch of trends that still exist today. Powdered faces, colored cheeks, darkened lashes — all your standard trends were there, though many of them were achieved through crazy-dangerous means like burning eyelashes or using toxic boot polish to make them darker. No thanks! One of the worst: Foundation made from a blend of margarine and chalk. We weep for their poor pores!!!
Today, we know better. Skin needs to BREATHE, baby, (all our BOUNCE foundations and concealers as light as possible, with a weightless, buildable formula that wears for up to 24 hours — without wearing your skin out). Learn all about it. 
Okay, class dismissed!