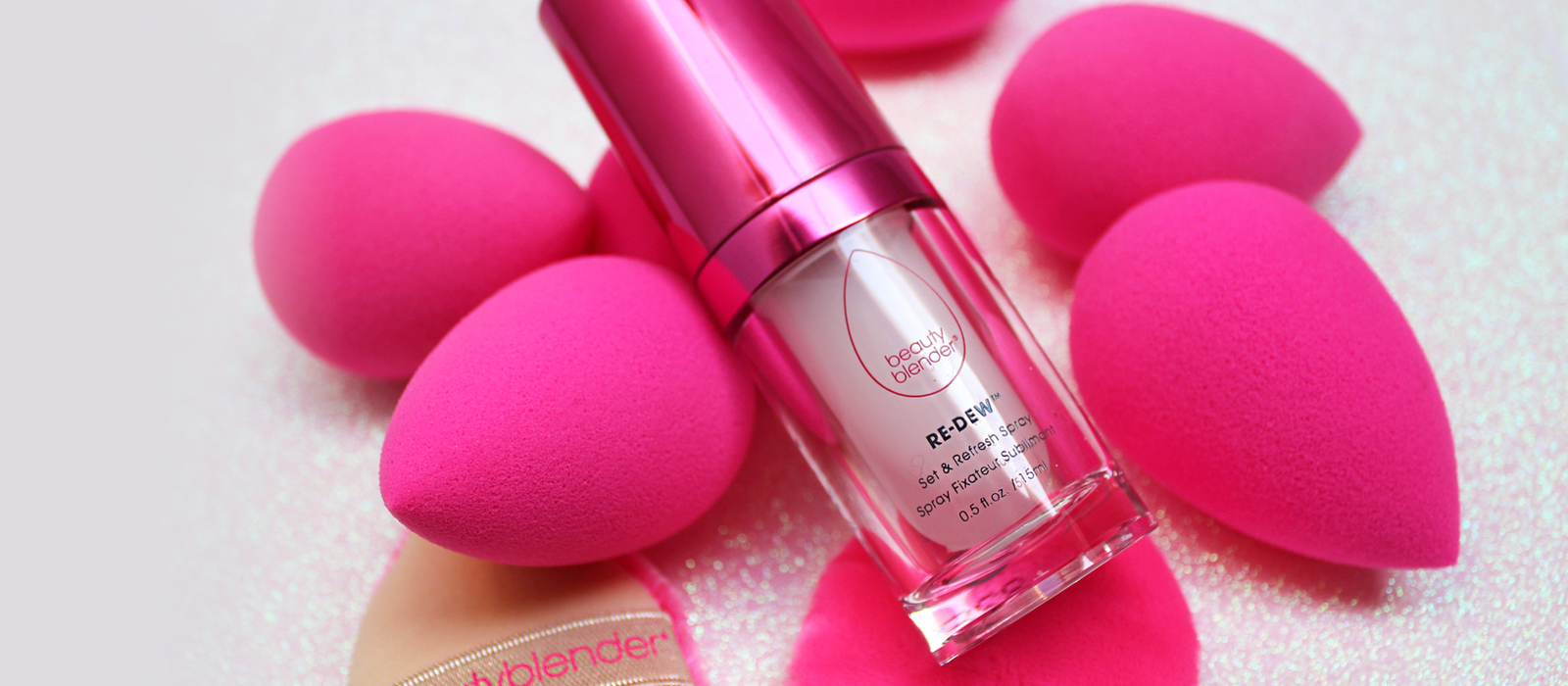 Would you rather look:
— Radiant, flushed and luminous or 
— Clean, polished and velvety?
Don't worry — it's not another online quiz, and there's no wrong answer. In fact, you can pick a new answer every day when it comes to the great makeup debate of our time: 
Dewy or Matte? 
We're talking about foundation, of course, but also about makeup finishes in general. From lipstick to eyeshadow to blush, the dewy vs. matte showdown continues. Let's break it down, starting with what each term means and ending with how you can achieve them.
What's the Difference?
A dewy finish uses natural oils and humectants to reflect light and create radiance. Dewy looks are often described as "luminous," "healthy" or "glowing." Celebs like Kate Beckinsale, JLo and Chrissy Tiegen often gravitate toward a dewy finish. 
A matte finish is non-reflective, often with a powdery texture. It doesn't use any oil, resulting in a look that may be described as "clean," "sophisticated" and "velvety." People have been rocking matte looks for many years, starting with Marilyn Monroe and continuing through Madonna, Rooney Mara, and Billy Porter.
Think of it this way: 
If you want to look fresh, healthy and like you just stepped out of a Renaissance painting, do the dew. 

If you want to look striking and dramatic, go matte. 
The dewy look, for example, might work best for a rustic farm wedding or a night out at the beach, while the matte finish can help you work a bold, 1920s aesthetic for New Year's Eve. 
Pros & Cons
At Beautyblender, we believe every look is fair game for everyone, but there are a few things to consider when it comes to dewy vs. matte foundation. Dewy looks often start with a lot of moisturizing so the skin will reflect light. While that can help soften fine lines and imperfections, it may be too much moisture for people with oily skin who are prone to breakouts. If you're concerned about excess moisture, consider only adding dewy elements to your eyes or lips. Bonus: If you need to stick with a matte foundation, once you're done, you're done, which means you can go touch-up free all day or night. 
Should You Mix & Match?
Absolutely! Messing around (with your makeup, at least) is fun, so try a dewy cheek with a matte lip, or a glistening eye with a matte foundation. In general, the rule is:
If you want a textured look that works day after day, mix dewy and matte elements.

If you want a bold or dramatic look, match up matte or dewy elements all the way down. 
One warning: If you go dewy, make sure no one element is too glossy or wet-looking. The word is "dewy," not "drowned." 
Mastering The Elements
Moisturizer
You know the drill: Both looks start with proper moisturization. Try Opal Essence, our lightweight serum primer, to prep your skin for makeup. Moisturizing flaky and dry skin is especially key for matte looks because it will prevent dry patches from becoming highlighted as you apply foundation. 
Foundation
Dewy

Dewy makeup is about bringing your skin's natural radiance to life, so start by spot treating with BOUNCE Airbrush Liquid Whip Concealer. If you need to even out your complexion once that's done, use BOUNCE Liquid Foundation, but try to keep it to a minimum. Dewy skin is about letting your primer do the heavy lifting so you get a sheer shine.
Matte

If you're super oily, you can dab a shine zapping primer, The Leveler, on the t-zone or any grease-prone spots before foundation. Then, grab BOUNCE Liquid Foundation, your complexion best friend, especially when applied by the OG Beautyblender. While some foundations lay down chalky or lifeless, the velveteen finish of BOUNCE is multidimensional and buildable, so your complexion will be smooth and even, which is key for matte looks.
Highlighter
Dewy

The most important step for a dewy look is a good highlighter to add that final layer of glow. Use our Glass Glow Shinelighter to give you an ethereal shimmer on your cheekbones, eyelids and even lips. 
Matte

This one's pretty simple: Go light on the highlighter or skip it altogether.
Powder
Dewy

Again, simple: skip the powder, or swipe it only under the eyes and on the T-zone.

Matte

Use your Big Boss powder brush to depuff and give you a soft, diffused powder application all over the face without getting cakey.


Eyes
Dewy

The easiest way to wear a dewy eye is to apply Glass Glow Shinelighter on a makeup-free eyelid so you can't see the creasing, If you want to use it with a colored eyeshadow, apply it only where it will be visible: on the part of your lid you can see in the mirror with your eyes open. 

Matte

Use your Shady Lady to apply a matte eyeshadow. Bonus: dark colors look great in matte finishes, so don't be afraid to go bold.


Cheeks
Dewy

A gel-cream blush in a warm color will help give your skin a pop of warmth so you look healthy and glowing. Don't want to buy gel-cream blush just for this look? Simply use your favorite orangey-pink blush and swipe Glass Glow Shinelighter over the apples of your cheeks and up the cheekbone. 
Matte
Again, it's simple: Just apply a matte blush with your Cheeky Beautyblender for an airbrushed finish.


Lips
Dewy

You can turn any lipstick into a gloss with Glass Glow Shinelighter, but go with lighter, rosy tones to accentuate warmth. 
Matte
Darker and dramatic shades are better to wear in matte shades, so be bold, Beautyblenders!
Once you've set your look with Re-Dew Fresh & Refresh Spray, you'll be ready to roll — whether you're doing the Dew or taking it to the Matte. 
For a deep dive on the dewy look, check out this article: