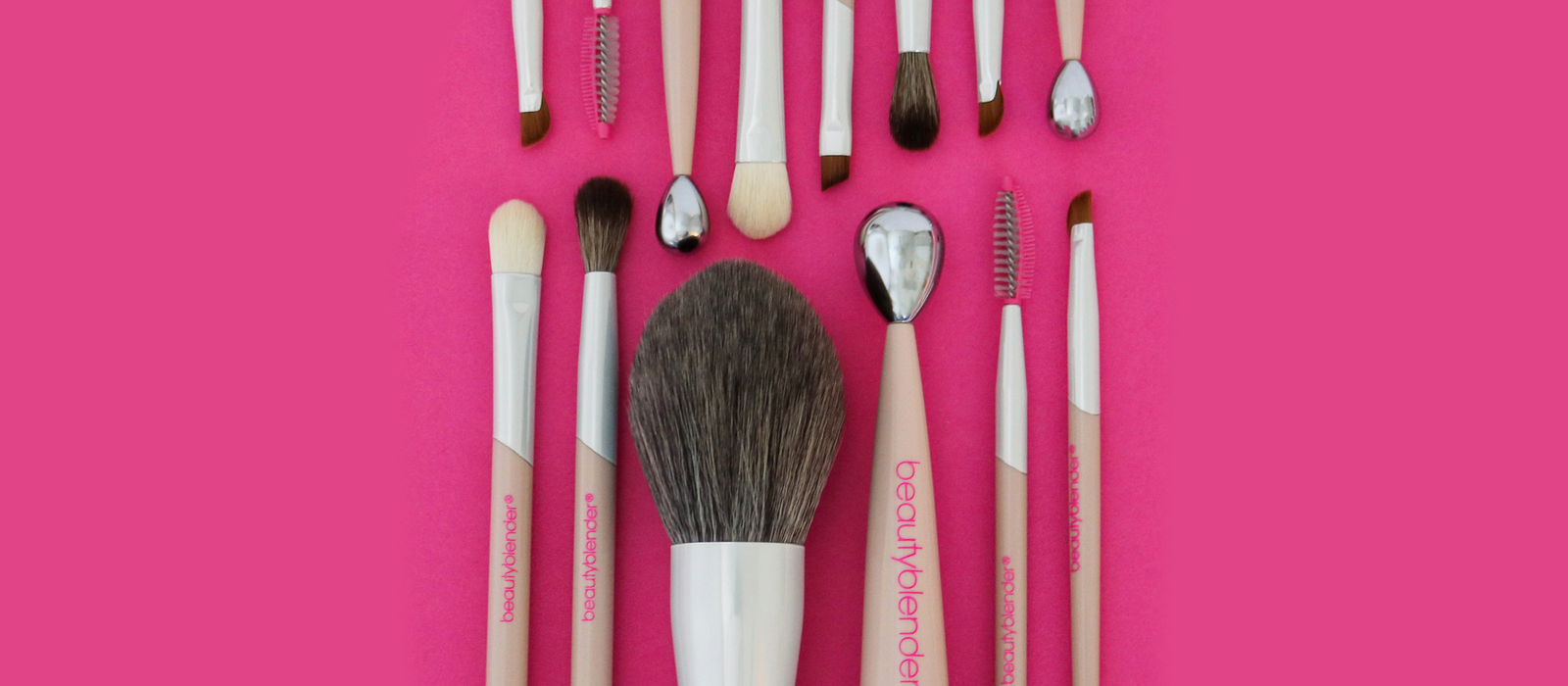 The secret to flawless eyeshadow lies in your eyeshadow brush. Sure, you can have all the best eyeshadow palettes in the world–but if you don't have the right tools (or know the right method) to apply your eyeshadow, you won't be getting the most out of your product. That's why we created a one-of-a-kind eyeshadow brush to make all of your eye makeup dreams come true. 
Meet The Shady Lady Eyeshadow Brush
Eyeshadow, meet the Shady Lady. The Shady Lady is your ultimate eyeshadow brush for everyday use to help you achieve any look from full glam to a natural finish. 
The medium-sized tapered head with densely packed bristles allows this brush to perfectly lay down eyeshadow with major pigment payoff and less fallout. The cruelty-free synthetic fibers are ultra-soft on your delicate eye area and apply both powders and creams with a high-impact finish. The Shady Lady is one of our favorite brushes from our new brush collection, The Detailers.
Better yet, the double-ended brush has a cooling rollerball tip on the opposite side (snaps, please). Yes–this jade roller-inspired brush lets you both apply your eyeshadow seamlessly AND prep your skin for makeup. 
How to Use the Shady Lady Eyeshadow Brush
Simply tap the brush into your eyeshadow powder or cream, shake off any excess, and start swiping. The best way to apply the product evenly is by swiping back and forth from side to side in a windshield wiper motion. Then you can go back in and touch up any areas you want to become more precise. Avoid circular motions as this can leave your eyeshadow color looking chunky and uneven.
Use the rollerball tip by gliding under your eyes for a cooling effect. This will stimulate circulation below your eyes and help you feel (and look) awake–which comes in handy when you're getting ready in the early AM.
Pro tip: use your favorite under-eye mask and use the roller tip to set it in by gliding it on top of the mask. Say hello to hydration and comfort. 
Helpful Tips on Applying Eyeshadow
If you need a little encouragement on how to master your eyeshadow, check out our best tips and tricks for applying eyeshadow. We've laid out a step-by-step guide on how to achieve your desired look, whether you love a bold smokey eye or an earthy, natural finish. 
While the Shady Lady eyeshadow brush is perfect for everyday eyeshadow application, you may also want to snag our eyeshadow crease brush–the High Roller. Whether you're a smokey eye pro or a makeup minimalist, this fluffy crease brush allows for a perfect blend, regardless of your skillset. Use the flexible High Roller brush to blend out all the product you laid down with the Shady Lady. It's an eyeshadow brush match made in heaven.
Don't forget to clean your brushes often to keep them in pristine condition. Get a cleanser that can do both with our Liquid Blendercleanser. The coconut and palm oil formula is gentle enough to use daily on both your brushes AND your Beautyblender! Your beauty tools will be living their best (and longest) life with this amazing cleanser. 
Read more: Meet the Big Boss, AKA The Best Powder Brush in the Game