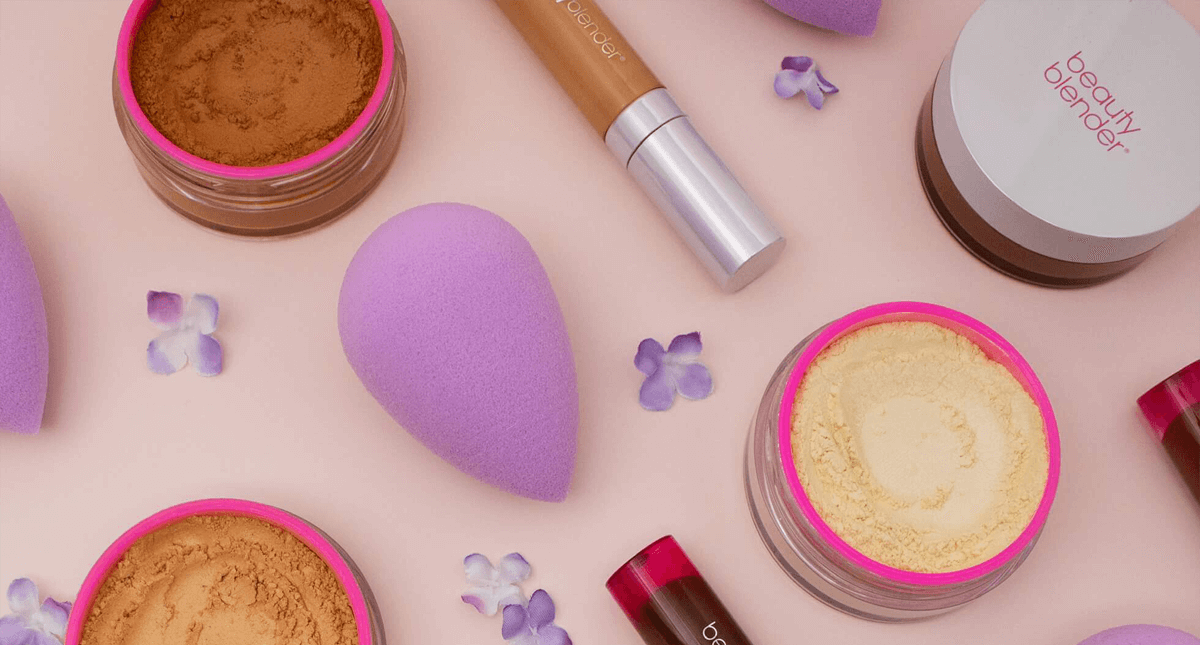 So, 5 minute makeup: Myth or reality? 
That's the million-dollar question — and one many of us ask every morning as we work through fabulous yet time-consuming beauty routines when we kinda needed to be ready 10 minutes ago. 
The good news? It is *totally* possible to create a flawless face of makeup in 5 minutes — if you have a foolproof plan and a steady hand. 
5 simple steps for 5 minute makeup
1. Don't skip skincare
When you're attempting to do your makeup in 5 minutes, it's tempting to cut prep steps like moisturizer or primer. But hold up! The less makeup you're using, the better your skin needs to look on its own, which means you can't skimp on skin care. 
Get your skin 5 minute makeup ready:
1. Cleanse your face. If you shower in the morning, do it there. If not, grab a cleansing facial towelette — we love Neutrogena — and get it done in 30 seconds. 
2. Apply a moisturizer with an SPF of 30-plus to hydrate and protect skin.
3. Finish with a tinted primer to smooth skin while getting a leg up on concealer. 
For 5 minute makeup, we love The Leveler™ primer. It blurs the appearance of redness, pores and uneven textures, and it mattifies without getting cakey. Most crucially, The Leveler comes in two transparent shades, so it cuts crucial seconds off your concealing time:
—If you wear BOUNCE Liquid Whip Foundation in shades 3.5-4.75, choose tan-deep.
—If your skin falls into shades 1.0-3.45, try the light-medium formula. 
2. Use concealer as foundation
Here at Beautyblender, we believe concealer should do more than cover bags and blemishes. And a triple-threat tool is even more important when it comes to 5 minute makeup. 
Look for a concealer that: 
1. Brightens and smooths skin to make the rest of your makeup application easier
2. Contains hyaluronic acid to hydrate and plump skin
3. Includes tetrapeptides to reduce puffiness around the eyes
Guess what guys? BOUNCE Airbrush Liquid Whip Concealer checks all three boxes. And because BOUNCE is equipped with a tiny Beautyblender-tipped wand, your application game is guaranteed tight. 
Here's a pro-tip from our friends at Harper's Bazaar: Try tapping concealer on blemishes or dark spots to increase circulation, especially around the eyes. Tapping supercharges your makeup application, which helps make your 5 minute makeup goal a reality. 
3. Buff, blush and bronze 
Nailing down a personal plan for makeup in 5 minutes is different for everyone. Some people swear by bronzer, while others find a swipe of blush gets it done. Play around and see what works for you. 
Our foolproof 5 minute makeup plan includes:
1. Setting powder to lock in concealer for all-day wear and shine control
2. Bronzer to add definition and a natural glow
3. Blush to create a bright, youthful finish
Naturally, we start with BOUNCE Soft Focus Gemstone Setting Powder because it gives you a second-skin finish and its light-reflecting gemstones create a prism-like effect. Available in five formulas, it's easy to find the right shade to cancel shine but keep your glow. 
When it comes to quick bronzer and blush, try creams or sticks. Use a damp Beautyblusher to dot a tiny amount of product onto the spots you want to contour (bronzer) or the apples of your cheeks (blush), and then bounce to achieve the perfect blend.
Pro-tip (again from our friends at Harper's Bazaar!): With sticks, you're going to want to dab directly on your face. Resist the urge! Swiping sticks straight on the skin can lead to overapplication, which can make foundation look thick or flaky. When 5 minute makeup is on the line, you (literally!) don't have time for that.
4. Amp up eyes
Eyes are another area in the 5 minute makeup plan where YMMV from step to step. While some of us wouldn't dream of leaving the house without shadow and liner (🙋🏽‍♀️), some are perfectly comfortable with mascara and nothing else. 
Mix and match:
1. A shimmer shadow that's 1-2 shades brighter than your skin tone. Use your SHADY LADY to sweep shadow up to — and only up to! — the crease for a quick pick-me-up. 
2. A dark brown or black eyeliner. For pros who want a quick application, try a liquid liner. If you're a little unsteady, use the WING MAN to apply powder liner with a steady flick. 
3. Clear brow gel and THE PLAYER: 3-Way Brow Brush. If your eyebrows are naturally spotty (again: 🙋🏽‍♀️), definitely take a couple extra seconds to fill in with a brow pencil first.  
4. Dark brown or black mascara. This one is non-negotiable. It only takes a few seconds to go from base to tip with your wand, and it totally opens up your whole face. 
Bonus: Since you've already got THE PLAYER handy from buffing those brows, use it to comb out mascara clumps and give lashes added curl.
5. Glow and glisten
A little bit of glow goes a long way, which is why lip color and highlighter are the best way to finish 5 minute makeup. 
Finish your face:
1. Grab lipstick and liner within 2 shades of your natural lip color. Outline and fill lips with liner, then finish with lipstick or gloss. If you're in a hurry, you can skip the liner, but try to squeeze it in — a base liner is the best way to lock in your lip color for all-day wear.
2. Lift your look with highlighter. While bronzer and blush are great for contour and color, a little bit of glow can make all the difference between "I just rolled out of bed" and "Yes, I am flawless — full stop." 
When you're doing your makeup in 5 minutes, you need a highlighter that works as well on the bridge of your nose as it does on your Cupid's bow. Glass Glow Crystal Clear Shinelighter was created with that multipurpose magic in mind. 
Glass Glow offers tasteful illumination without a sticky texture or glittery overkill that other highlighters often have. Designed to be applied and blended with any size Beautyblender, just bounce along the areas below, and let the light do the rest!
Want more time-saving tricks?
— How to Use Concealer as Foundation
— How to Achieve a Flawless Nude Makeup Look