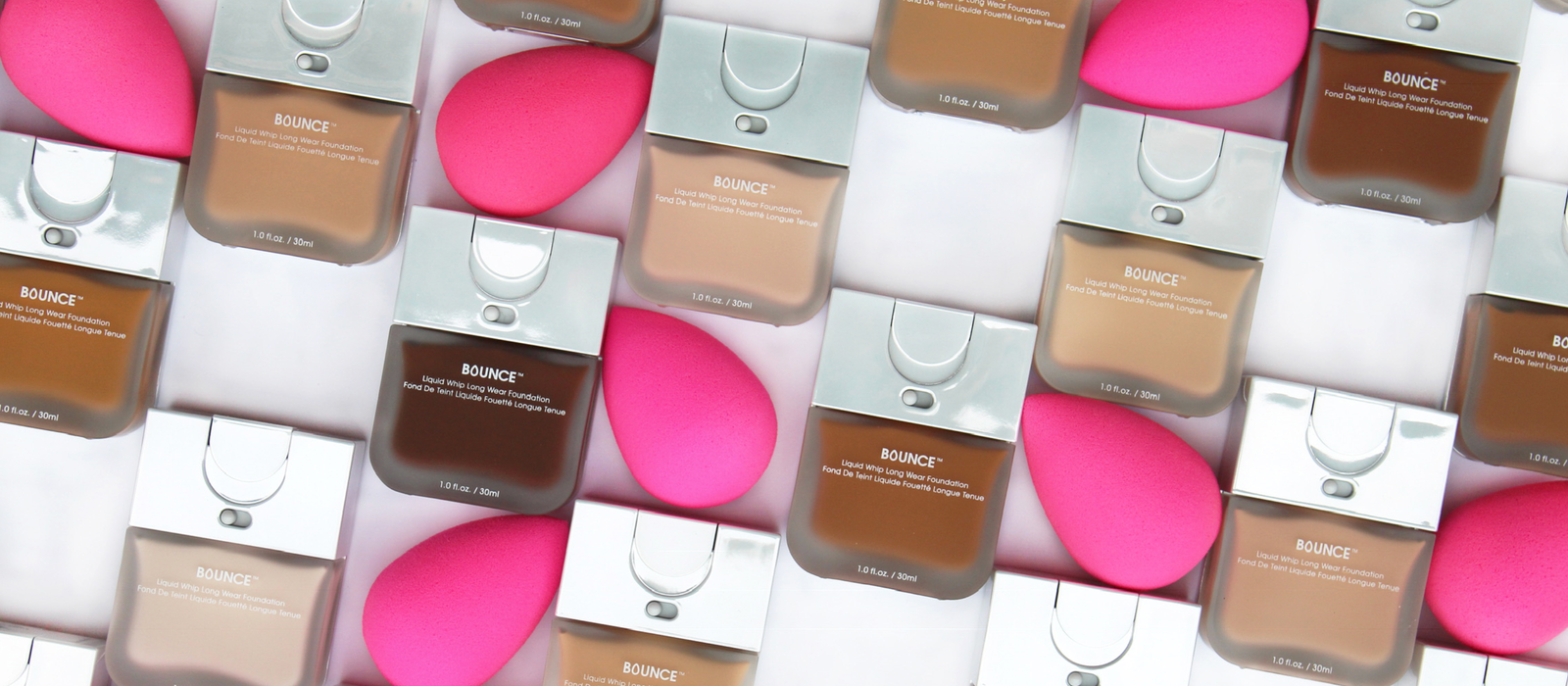 Let's be real–dewy skin basically took over the beauty world this year. It's pretty easy to see why. Glowing, luminous skin looks good on just about everybody. So what's the secret to the perfect dewy makeup look? Read on to find out how we dew it.
Use a hydrating primer
Dewy makeup is all about keeping your skin glowing and refreshed so every hour is golden hour. Unlike a matte makeup look–where oils are sparse and your skin often has a powdery finish, dewy makeup is meant to be luminous and almost moist looking. If you love simple, minimalist makeup that doesn't look overdone, you'll love dewy makeup–and it all starts with a hydrating primer.
Our fave is Opal Essence, our creamy serum primer that preps your skin for makeup without clinging to any fine lines. It's got all the good stuff your skin will love. Fermented botanical extracts make up this milky nourishing formula that never leaves skin looking dull or greasy. Opal Essence gives you the perfect dose of dewiness before you even apply foundation–just a few pumps give your skin an instant boost. 
Use a Beautyblender for a natural finish
Dewy makeup is about bringing your skin's natural radiance to life–so you don't worry about packing on a ton of product. In fact, you may just want to spot treat or cover a few uneven areas of your complexion with your favorite foundation or concealer. You can add more based on your preference and how much coverage you want. But we recommend letting your primer do a lot of the heavy lifting and only applying a minimal layer of foundation for a sheer shine.
Of course, a Beautyblender is going to be your BFF for this part. Made out of our exclusive aqua-activated formula, the OG Beautyblender gives you an unbeatable bounce for flawless makeup application. Say goodbye to a streaky or uneven foundation blend and hello to a dewy look that keeps your skin looking like real skin. All you've got to do is wet, squeeze, and bounce–your BB and the soft, pillowy material she's made of does all the work for you. 
Get your glow on with highlighter
This might be the most important step in achieving a dewy makeup look. A good highlighter adds that final layer of glow and helps you find the light wherever you go. And we happen to have the best highlighter in the game, made especially for dewy skin. Our Glass Glow Shinelighter *literally* does it all. Get ready because Glass Glow is about to become the new makeup staple that you can't live without.
Use this clear, colorless balm on your cheekbones, eyelids, lips–you name it, Glass Glow does it. For skin that is luminous without all the frost and sparkle, the lightweight formula melts into skin and stays glossy for hours without feeling sticky or heavy. Think of it as your save-the-day product that adds a seamless, gleamy finish perfect for a day at the office or a night on the town. 
Finish the look with setting spray
Last but not least, finish your dewy look with a setting spray. Our Re-Dew Fresh & Refresh Spray has you covered from morning to night. This do-it-all mist helps you lock your dewy look in place–basically like hairspray but for your skin. 
Created with a fine mist nozzle, it doesn't disturb makeup so you can use it anytime, anywhere. Whether you want to revive dull skin mid-day or give a matte foundation a dewier look, skin looks just as glowing and gorgeous at 8 pm as 8 am. One spritz of Re-Dew will wake up your skin and have you saying, "Oh, there you are!" when you feel your makeup fading.
And there you have it folks–all the essentials you need for dewy makeup. Soft and supple skin is in your future with these incredible products. This is how we dew it, after all!