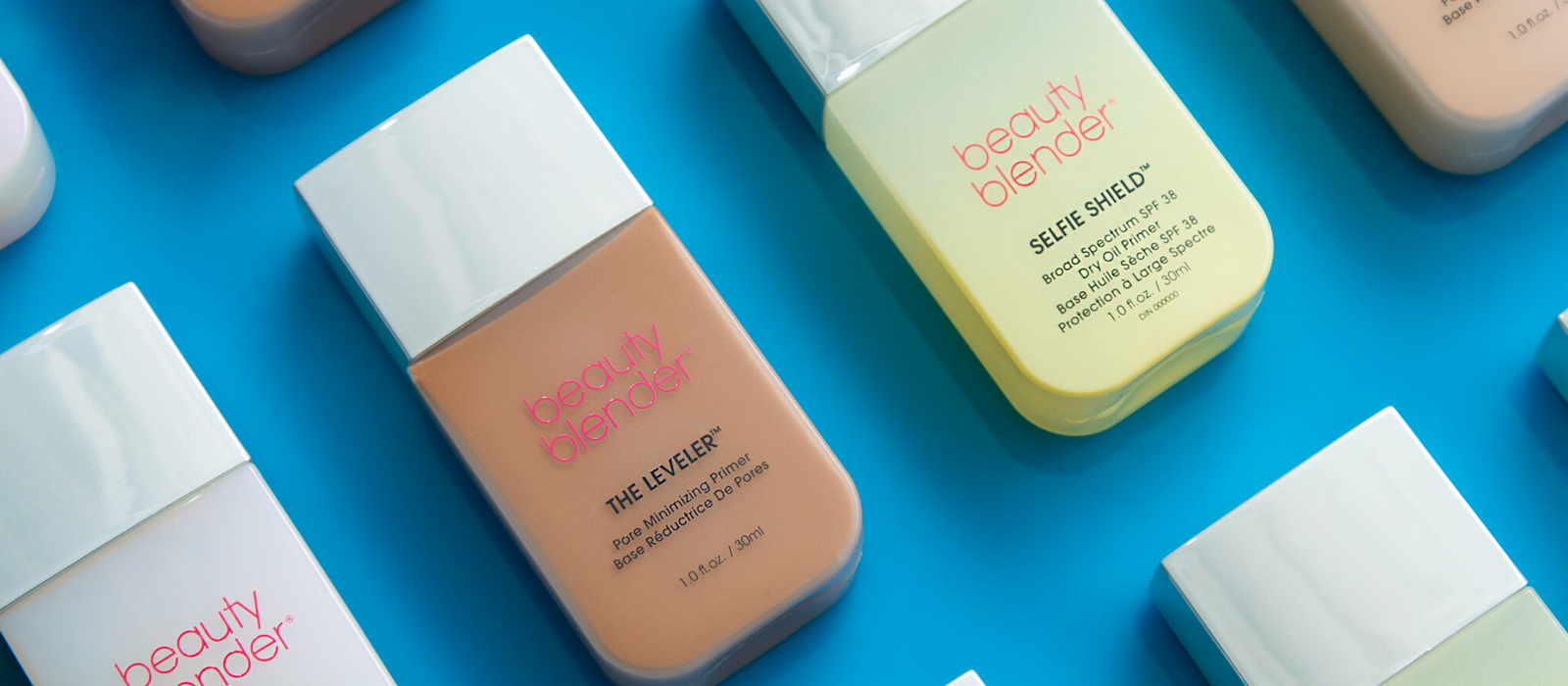 Many of us have some form of sensitive skin. In fact, between 60% to 70% of the population reports having some form of sensitive skin. So what's the best makeup for sensitive skin? Here are a few of our fave products to use if your skin needs a little extra TLC.
Best Makeup for Sensitive Skin: The Leveler or Opal Essence Primer
One of the best things you can do to combat sensitive skin and avoid irritation is by using a primer that's developed for your skin type. That's why we've got 2 for you to choose from:
1. The Leveler is our VIP mattifying primer for oily skin. It's a total pro when it comes to smoothing skin, alleviating redness, minimizing pores and creating a humidity-proof barrier. How does it work? High-performance silicones glide over skin and create a humidity proof barrier to minimize shine and lock makeup in place for all day (or all night) wear. Unlike other mattifying primers, the lightweight texture never feels suffocating on skin and all your favorite formulas can be layered on without pilling.
2. Then there's Opal Essence™ Serum Primer, which is our normal-to-dry skin workhorse. The nourishing transformative texture creates a hydrating base so foundation glides over skin without clinging to any dry patches or lines while keeping skin from looking dull or too greasy. A powerful blend of fermented botanical extracts help soothe and brighten so skin looks better instantly and over time. If you ever find your skin feeling thirsty, Opal Essence is *probs* for you.
Best Makeup for Sensitive Skin: Blendercleanser Solid Fragrance-Free 
We all know that keeping your makeup tools and products squeaky clean will help keep your skin feeling the same. Luckily, the Beautyblender is super easy to keep clean which is one of the *many* reasons why we love it. For the purest cleanse, use our Blendercleanser Solid® Fragrance-free, perfumes can be highly irritating so this version is a win. This highly effective yet gentle cleanser works perfectly for your sponge AND any of your brushes. 
Formulated with coconut and sustainable palm oils, the conditioning formula breaks up grime and is gentle enough to be used daily. Just swirl this cleanser onto your sponge or brush for the ultimate clean that won't be harsh on your products or your sensitive skin. PS: Check out our full guide on how to clean your brushes and sponges.
Best Makeup for Sensitive Skin: Re-Dew Set & Refresh Spray
Everybody needs a little midday makeup refresh, amirite? This is definitely the case if you have sensitive skin – which is why our Re-Dew Set & Refresh Spray is a great product if you're looking for the best makeup for sensitive skin. This feel-good mist will hydrate, refresh, and add luminosity to your makeup from morning to night. Your skin will love all the hydration this mist provides. 
The two-phase solution includes one part supercharged water containing antioxidants, white birch extract, and hyaluronic acid to instantly protect, plump and hydrate – while the other part consists of a milky oil which nourishes and balances with skin cocooning silk extract and soothing probiotics. When shaken, this super blend imparts mega moisture and radiance – no dry patches, no dullness, no caking, no fading. Not just for your face, rehydrate your blender with a spritz of this silky mist for an ultra-smooth touch-up. 
Looking to keep all of your products squeaky clean to avoid irritation? Read our post on how to clean your makeup brushes the *right* way so your sensitive skin stays protected from built-up grime and makeup. And if you don't already know how to clean your Beautyblender by now, here's a refresher.