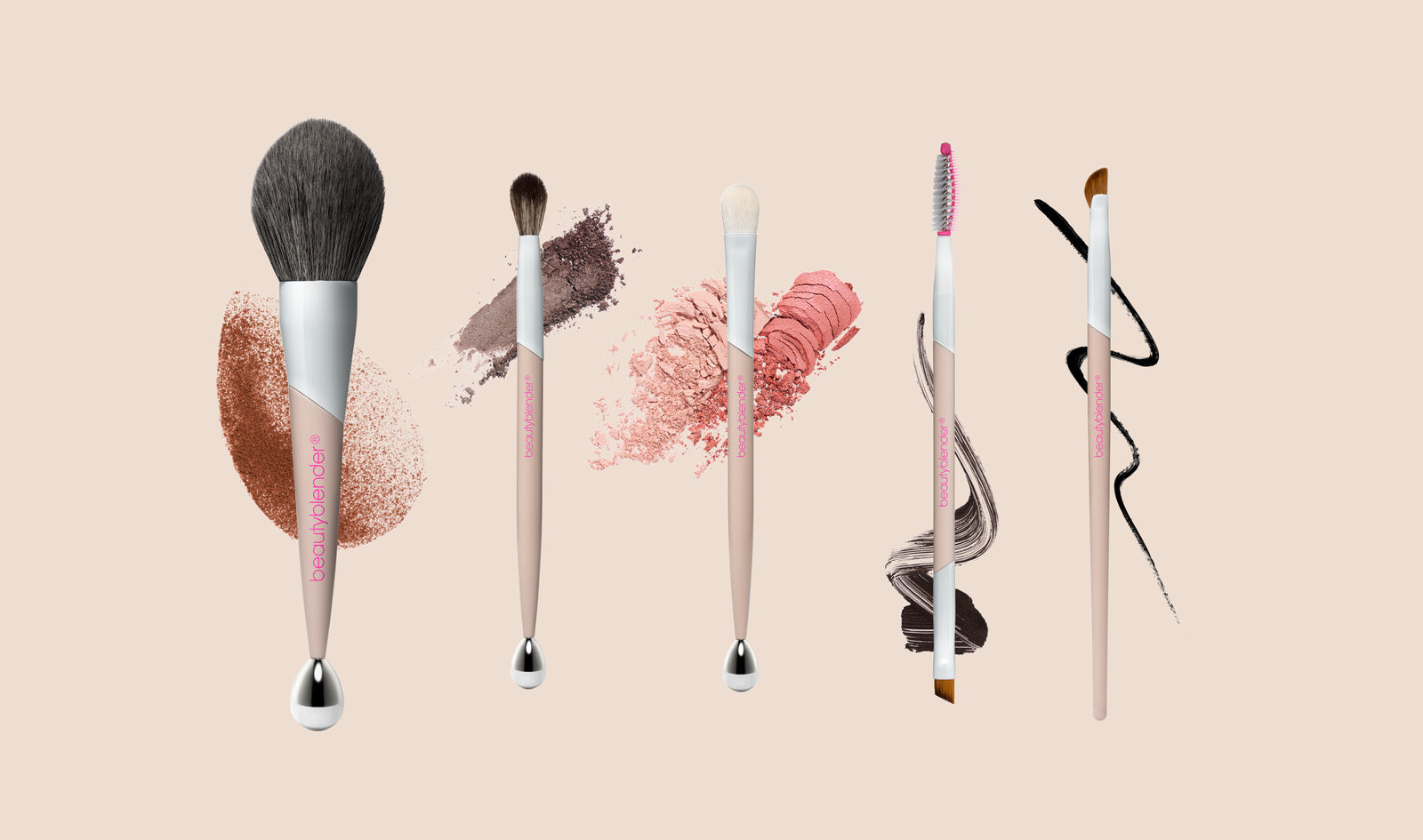 Which facial feature do you spend the most time on? For most of us, the eyes have it, especially if we don't have the best makeup brushes for eyes in our toolkit. 
Between priming, concealing, lining, shadowing and setting, our eyes are, frankly, a bit thirsty for our attention. And they should be! They are, after all, the windows to the soul according to everyone from Shakespeare to scientists.
But there are ways to speed up your routine without watering down your look — if you can lock down the best makeup brushes for eyes. 
Before we get specific, be sure you've got a few other eye-loving BB products within reach:
— BOUNCE Airbrush Liquid Whip Concealer. It comes with its own tiny Beautyblender-tipped wand, so it's ideally sized for under- and corner-of-the-eye jobs. 
— Micro Minis. These small Beautyblenders are perfectly sized to help you bounce and blend foundation and concealer into delicate, hard to reach spots around the eyes. 
— Glass Glow Crystal Clear Shinelighter. This highlighter is a great finishing tool to help you pick up light just below the eyebrows and in the inner corners of the eye.
Now, on to the main event.
1. SHADY LADY: All-Over Eyeshadow Brush & Cooling Roller
The Shady Lady is the master of double duty. On one end, she keeps things low-key with a rollerball that calms skin. On the other, she gets a little wild with a brush bold enough to help you lay down any eyeshadow perfectly.
— The cooling rollerball tip helps alleviate puffy, dark under eyes and preps skin for makeup application.
— The brush is made of ultra-soft fibers which are delicate enough to apply powders or creams flawlessly but wide enough to help you kick off eye-catching looks with a solid foundation.
2. HIGH ROLLER: Crease Brush & Cooling Roller
This fluffy crease brush strikes a balance between control and flexibility to create a perfect blend on every eye shape. The double-sided beauty is one of the best makeup brushes for eyes when it comes to blending, and it also happens to come with that baller cooling roller tip we mentioned above.
3. 

WING MAN: Curved Eyeliner Brush
The curved shape of this eyeliner brush helps create a steady flick, every time. The cruelty-free tapered bristles are designed to hug the lash line for high-precision application of:
— Gel
— Liquid
— Powder 
No gaps, no crooked wings, no redos. 
4. THE PLAYER: 3-Way Brow Brush
When it comes to the best makeup brushes for eyes, people tend to forget the humble brow brush. Sure — brows don't get as glitzy as eyeshadow or as glam as eyeliner, but they set the stage for all of that, so you have to keep them right and tight (or wild and feathered!).
This versatile, triple-use, synthetic brush ensures your brows always look their best. 
— Stiff angled bristles help lay down brow powders, creams, gels and waxes.
— A double-sided spoolie allows you to brush and blend brows.
— A comb helps separate and define lashes. 
"Eye" Spy More Ideas
— How to Apply Eye Makeup: 7 Steps to an Everyday Look
— How to Apply Eyeshadow: Tips + Tricks