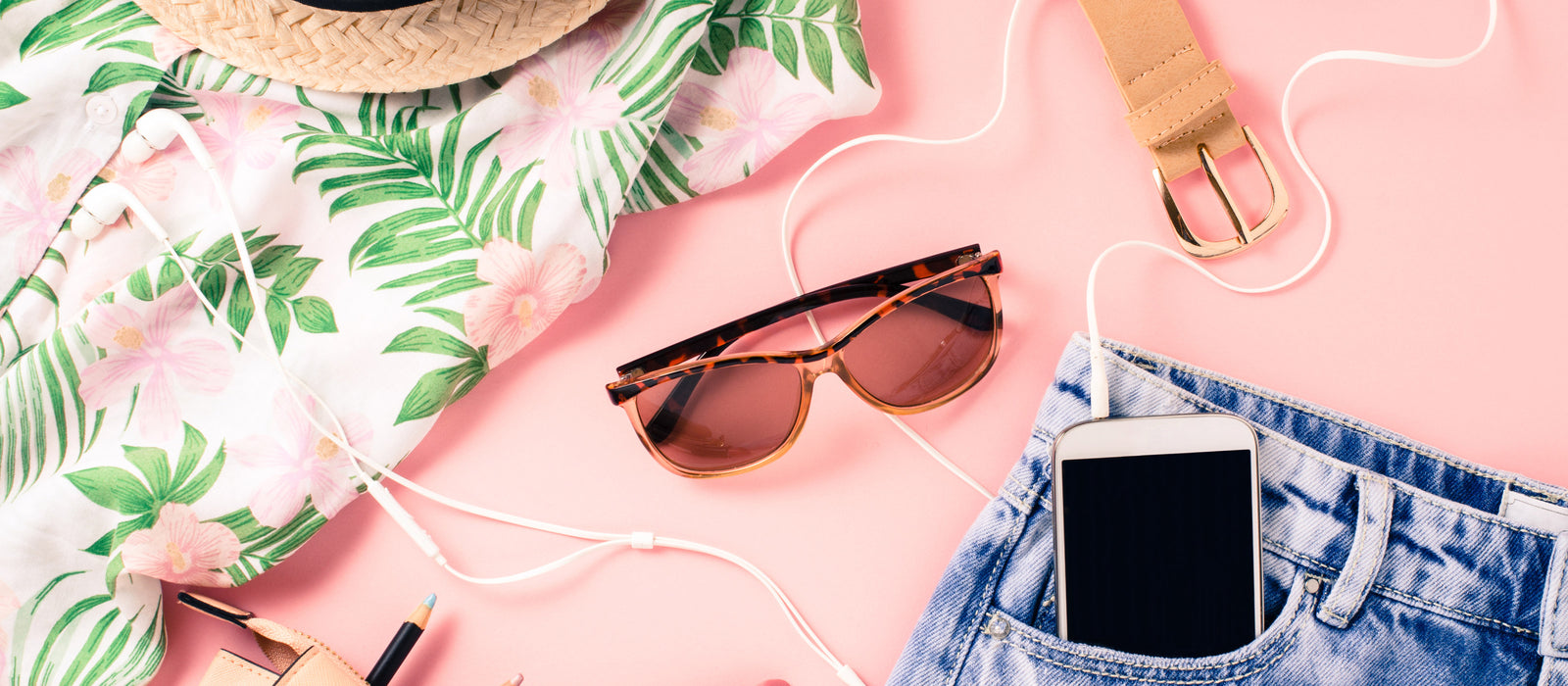 So far, the good parts of 2020 have been all about getting back to basics. FaceTiming with friends more frequently, taking your dog on a walk or even just cleaning out your junk drawer — all of these things are about simplifying, and that trend continues into summer makeup looks. 
From finding the perfect pink lip to trying out a graphic eye, here are 5 summer makeup looks you need now for 2020. 
1. Become A Master Baker.
Less is more, says celebrity makeup artist Ash K. Holm, when it comes to creating a melt-free summer look. You should totally bookmark the whole Elle article for later — including its 3 mentions of Beautyblender! — but here's the order of operations:
1. Opt for an oil-free moisturizer.
4. Lightly
bake
everywhere you might get oily with translucent powder:
- Under cheekbones
- Sides of the nose
- Forehead
- Under eyes
It's a prescription for summer makeup looks that won't smudge, slip or sweat off.
2. Get Graphic.
If you haven't seen this pic of Yara Shahidi rocking the new graphic eyeliner trend, have you even been on the internet this year? Doubtful. Either way, it's a key craze to know because it's affordable, simple and, frankly, super stunning. 
All you need is black liquid eyeliner and a blueprint of what you want to do (and maybe some micellar water in case you need a few tries to get it down). Pro-tip: Hit up @Nikki_Makeup on Instagram and find your own floating eyeliner true love. This one from Vogue Arabia is our current crush. 
 3. Brush Up Those Brows.
Feathered brows are another low-key summer makeup look you can do in a snap. Simply brush up your brows with a tinted or clear brow gel to create a light, fluffy brow that follows your natural shape and color. 
- For a more dramatic look, brush brow hairs into a few different directions.
- For a cleaner look, focus on brushing up a few wispy brow hairs over your natural arch.
You can do both with The Player, our 3-way eyebrow brush. The versatile, synthetic brush gives you options:
1. Stiff, angled bristles that can help you lay down brow powders, creams, gels and waxes
2. A double-sided spoolie that will help you brush and blend brows, and
3. A comb to help you separate and define lashes.
Simply gel, brush and go. 
4. Think (HOT!) Pink.
We don't often look to the produce aisle for inspo, but when it comes to summer makeup looks for 2020, that's where you'll find experts like those at Cosmo. Striking strawberry swipes and watermelon-pink pouts are going to be the move this summer, so don't be caught off guard with only a nude lipstick in your bag. 
Remember: when you're working with a bold lip, it's essential to set your look so you don't find stains on every (reusable!) straw, cup or special someone. Set it with powder before applying Re-Dew Set & Refresh Spray to ensure you make your mark with your look, not your lipstick.  
5. Get Sun-Kissed Sunlessly. 
One of the cruelest facts about a suntan: People find it really attractive! While we know extra sun exposure is bad for us, studies show that tanned skin gives off the impression of health, and some people feel more confident when they have a tan. But look — it's 2020. We know better than to spend hours oiling up like we're the cast of Jersey Shore.
So what do we do when we secretly want "suntan" in the arsenal of our summer makeup looks? We fake it! Channeling good summer vibes in a healthy, sunless way is doable — if you have the right tools and tricks. From choosing the best primer to finding the right contour-highlighter combo, here are 5 steps for creating sun-kissed skin without spending a minute in the sun.