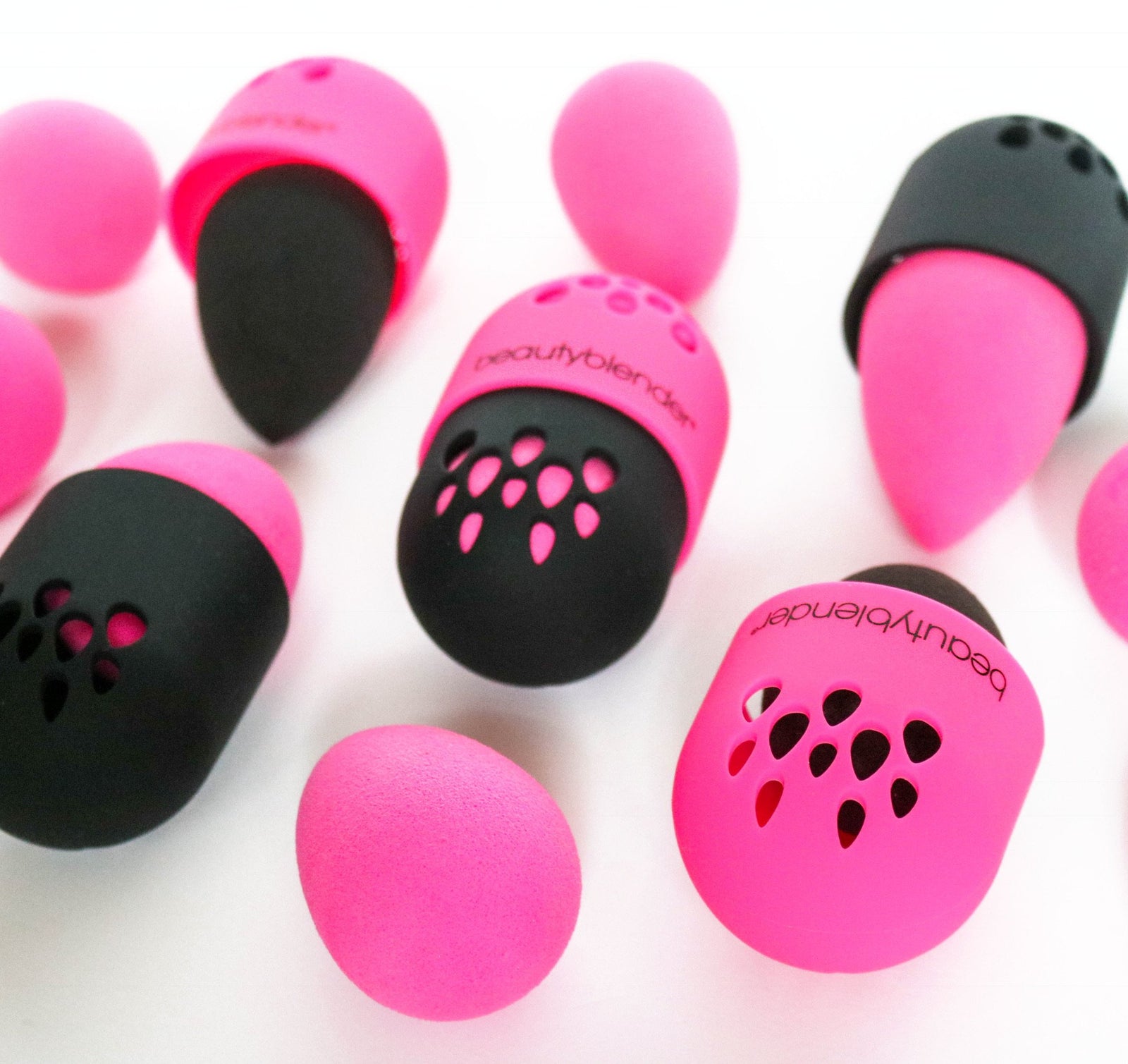 Beautyblender, meet travel case. 
If you're like us, your Beautyblender is probably one of your most prized possessions–which means it goes with you everywhere. Heading to the gym before work? Chances are your blender is somewhere in that workout bag. Freshening up before a night out? Wet, squeeze, bounce. Jet-setting on a tropical getaway? Not without your BB in tow. 
Read more: How To Use A Makeup Sponge - A Step-By-Step-Guide
Your blender deserves a little TLC so it stays fresh, clean, and free of grime. It's only right to protect your beloved sponge the same way you protect your phone: with a case. Behold, the Beautyblender® travel case is here–and it's a must-have in your makeup bag. 
Meet the Blender Defender


Let's have a moment of silence for the way we used to carry our Beautyblenders®. Was it just rolling around in your makeup bag, picking up old makeup and grime from other products? If this was you, no worries. The Blender Defender protective travel case is here to solve all your blender woes.
Consider this silicone case the perfect partner for your blender. It's a super functional, portable, and flexible compact case that's ideal for both travel and everyday use. We actually found the classic pill to be great #inspo for the shape of the Blender Defender, allowing you to add and remove the top like a capsule.
The Beautyblender Travel Case You'll Bring Everywhere


The silicone material is squishy and easy to bend, so you can adjust the case to be bigger or smaller. Make it a little bigger by loosely pushing in the top, or tighten it up by pushing the top in all the way so it can fit nice and snug in your travel bag. And best of all, it's shatterproof–so it will never break! Squeeze and adjust the size of the case to your heart's desire.
The holes throughout the casing exteriors (in the classic beautyblender egg shape, of course) add plenty of ventilation so your blender can breathe and dry inside the case.
The best news: it can hold up to two damp beautyblenders or even a few smaller versions – a double win! All you have to do is slip off one end of the case, insert your blender (or blenders), and pop on the other end. And voilà! Your Beautyblender travel case is ready to roll and your most precious beauty tool has never been safer.
Cleaning and Protecting Your Beautyblender
Obvi, keeping your blender clean and free of dirt and grime is the goal to keep your skin flawless–especially while traveling. So in addition to your Blender Defender travel case, you should grab our Instaclean™ cleansing spray.
At 2 fl oz, it's great for your carry on and acts as a dry shampoo for your blender, keeping it fresh between full washes. With the Beautyblender travel case and Instaclean spray, you're set for a clean blender (and clean skin) no matter where you are.
Read more: How To Clean Makeup Sponges - Myths Debunked