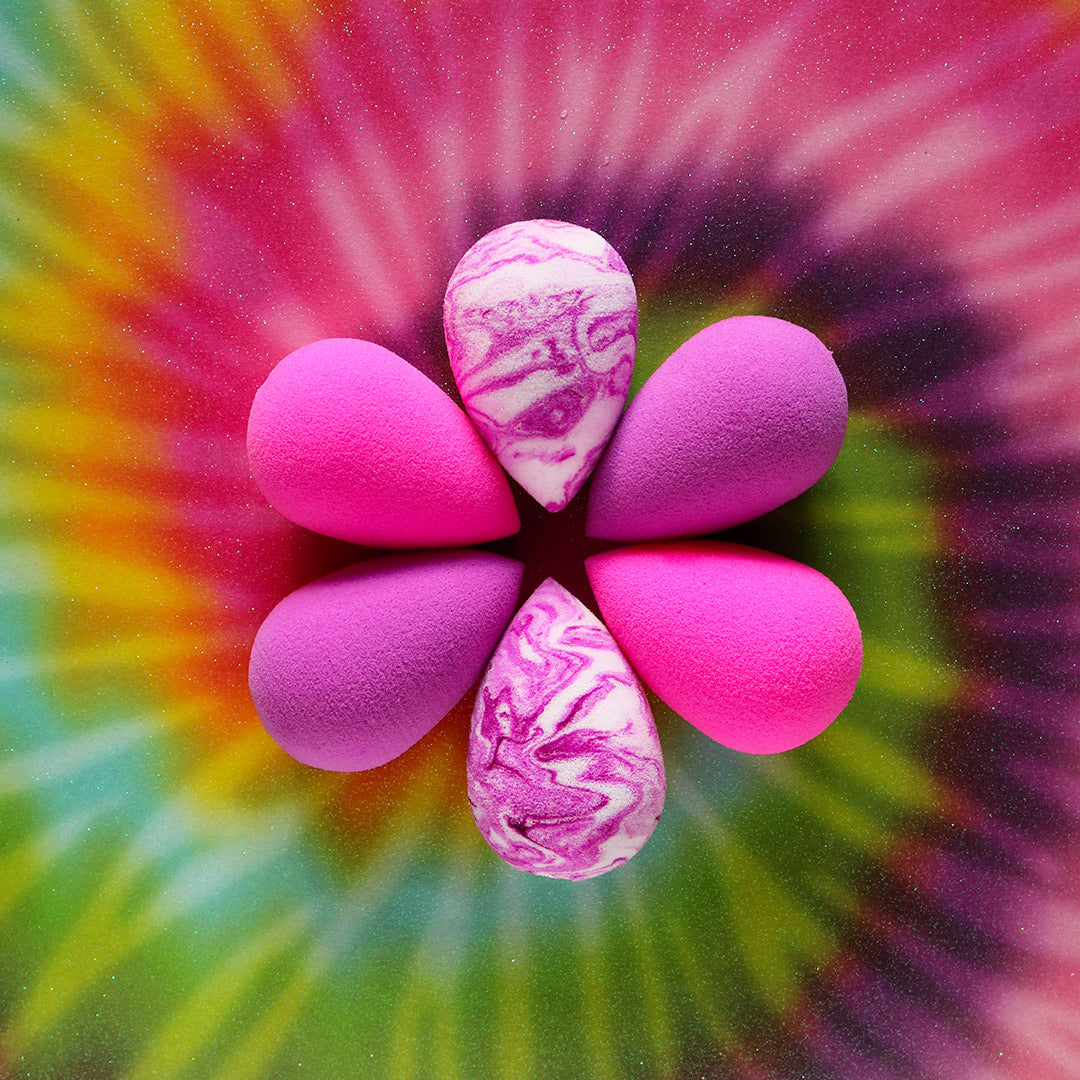 Whether your Pinterest board is filled with images of modern-day celebs like Kim Kardashian West, Instagram influencers or Old Hollywood starlets like Marilyn Monroe, you can find inspiration everywhere for iconic makeup looks.
Iconic makeup trends through the years


 Is there anything more iconic than Mariah Carey? Don't think so.
It seems as though each decade in the past century has had its own identity when it comes to defining what the standard of makeup was. Certain trends have cycled back and forth while we hope some have been laid to rest foreva (see ya never, skinny brows). This is great for us now, as it means that we have options on options for iconic makeup inspo. For instance, in past decades, we have seen:
1920's: dark, smokey eyes with a dark lip to match

1930's: pencil-thin eyebrows

1950's: thick,

winged eyeliner

1960's: heavy mascara

1970's: barely there makeup

1980's: brightly colored eyeshadow, blush, lipstick, and everything else

1990's: minimalist (paring back from the previous decade!)

2010's: thick eyebrows & contouring
With a quick scroll through your Insta-feed, you'll probably see variations on these classic looks every day (likely created with this influencer favorite makeup sponge). When it comes to deciding what an iconic makeup look is in 2019, it's really up to you.
It all starts with the skin


One thing that all of these iconic makeup looks have in common? Flawless skin.
Makeup trends have fluctuated from maximalist to minimalist and everything in between, but the common denominator is always a great base.
Fortunately for makeup-wearers today, we've come a long way from the one color "Pan-Cake" application, and many foundations are now offered in a wide array of diverse shades to match most tones across the spectrum.
Whether you decide to opt for an extreme look or something more simple, always be sure to start by choosing a foundation that matches your skin's tone as close as possible. Next, use a makeup sponge to blend the foundation with your skin creating a streak-free base. Try our Bounce Liquid Whip Long Wear Foundation with HyperWhip™ technology (it's whipped up super fast so it creates a silky smooth emulsion) for a super easy blend out. Applying your foundation with a beautyblender makeup sponge will make your complexion the perfect canvas for the vampy lip, winged eyeliner, or whatever look you're going for.
The tools of the trade


Flawless skin is an absolute must when trying one of these looks for yourself. This seems obvious, but it's easy to forget that those immortalized iconic makeup looks were often the result of several professional artists working their hardest. Don't worry, you don't need your own glam squad to achieve a perfect & iconic look. As long as you use the right tools (like the beautyblender makeup sponge), you can get a gram-worthy selfie easily.
Before you put anything on, apply a primer to help your makeup bind strongly to your skin and stay put (psst, check out our glam primers). Then, apply your fave foundation with a damp Beautybender makeup sponge. The aqua-activated blender doesn't absorb your makeup so it lands on your complexion, not your makeup sponge. And to keep your look perfect throughout the day finish your look with a setting spray.