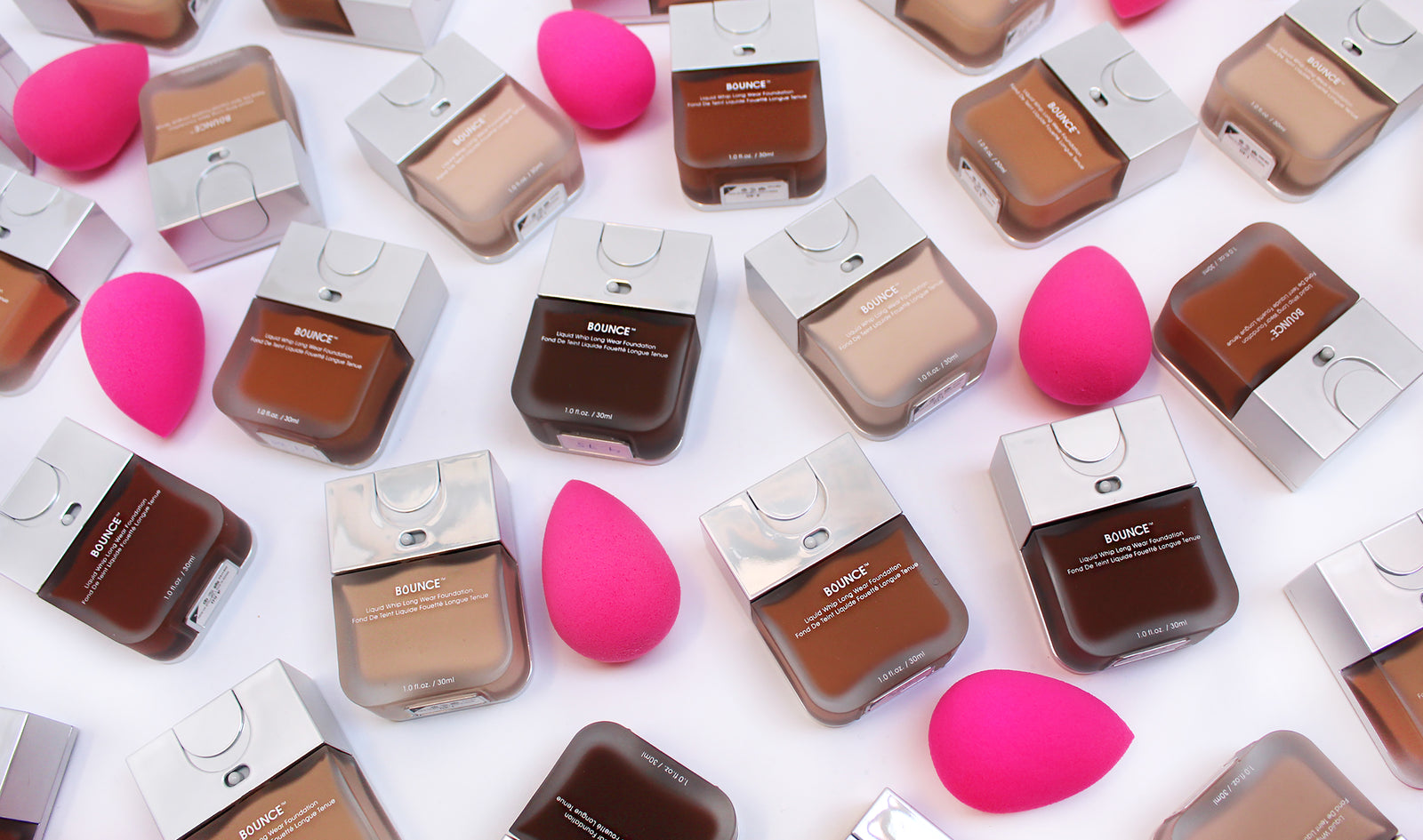 Back in the day, there was really only one type of foundation — a thick, greasy substance that came in a tin or compact, which was originally used as stage makeup. Even though it was a thick product meant to cover actors' imperfections on film, everyone began using it for everyday wear because it was the only product out there. Nowadays, there are endless options when it comes to perfecting your base. Powder, liquid, cream-to-powder, airbrush, stick — the list of formulas and delivery methods goes on! There are so many options now that it may seem difficult when choosing from a sea of various skin-toned packages, but there are many reasons why liquid foundation can be the best choice.
1. It Has Superior Blendability
Liquid foundation isn't too thick, and it gives you a nice blend when used with a Beautyblender. This makes liquid foundation a nice option for those just beginning to learn makeup or busy people who need speedy application. It's difficult to mess up with a liquid formula and a damp Beautyblender. 
2. It's Mixable With Other Liquid Formulas
Because of the liquid foundation's formula, it can easily be adapted with other serums, tanning drops, and moisturizers. You can also blend two shades of the same foundation to get your perfect tone and adapt as your skin tone changes throughout the seasons.
3. It Has an Adjustable Finish
One aspect makeup artists love about liquid foundation is that it's adjustable in terms of finish.
— For the dewiest look
, blend with a moisturizer like we discussed above.
—

 

Use liquid foundation by itself for the 
true-to-formula look
, which, depending on the formula, starts somewhat matte and becomes less so throughout the day as you perspire.
—

 

To completely mattify and set for all-day wear

, set your liquid foundation with a translucent powder.
—

 

For 
ultimate, full coverage
 staying power (this technique was perfected by drag queens who need foundation to stay on while sweating through performances), "bake" your foundation by using the
Power Pocket Puff
to pack translucent powder onto certain areas of your face and allowing the heat of your face to set your foundation and concealer for 5 to 10 minutes before dusting off the excess.
4. It's More Forgiving
Powder foundation can cling to fine lines and wrinkles. Don't feel bad if you've seen more wrinkles than you had moments before without makeup after applying a face of powder foundation. It can highlight the tiniest wrinkles and dry spots even on a young face, so powder is not recommended as we age. If you like the setting effect of a powder foundation, you can set your liquid foundation with a dusting of powder, while avoiding areas like under the eye where powder can cake up.
5. It Can Protect Your Skin
Skin aging is mainly caused by damage from the sun as well as environmental factors like toxins we encounter throughout the day. These toxins form free radicals and oxidize on your skin. Antioxidants neutralize these free radicals so that they don't cause damage. Liquid foundation can create a barrier of sorts on your skin, which will protect your lipid barrier, including the proteins and collagen. If the foundation contains antioxidants such as vitamins C and A, these will be fighting free radicals for you while your mind is on more important things.
Resources:
How to Protect Your Skin Against Air Pollution - The New York Times
Aging in Unexposed Human Skin - Louis T. Stableford
Read More:
6 Steps To Achieving A Flawless Foundation Blend