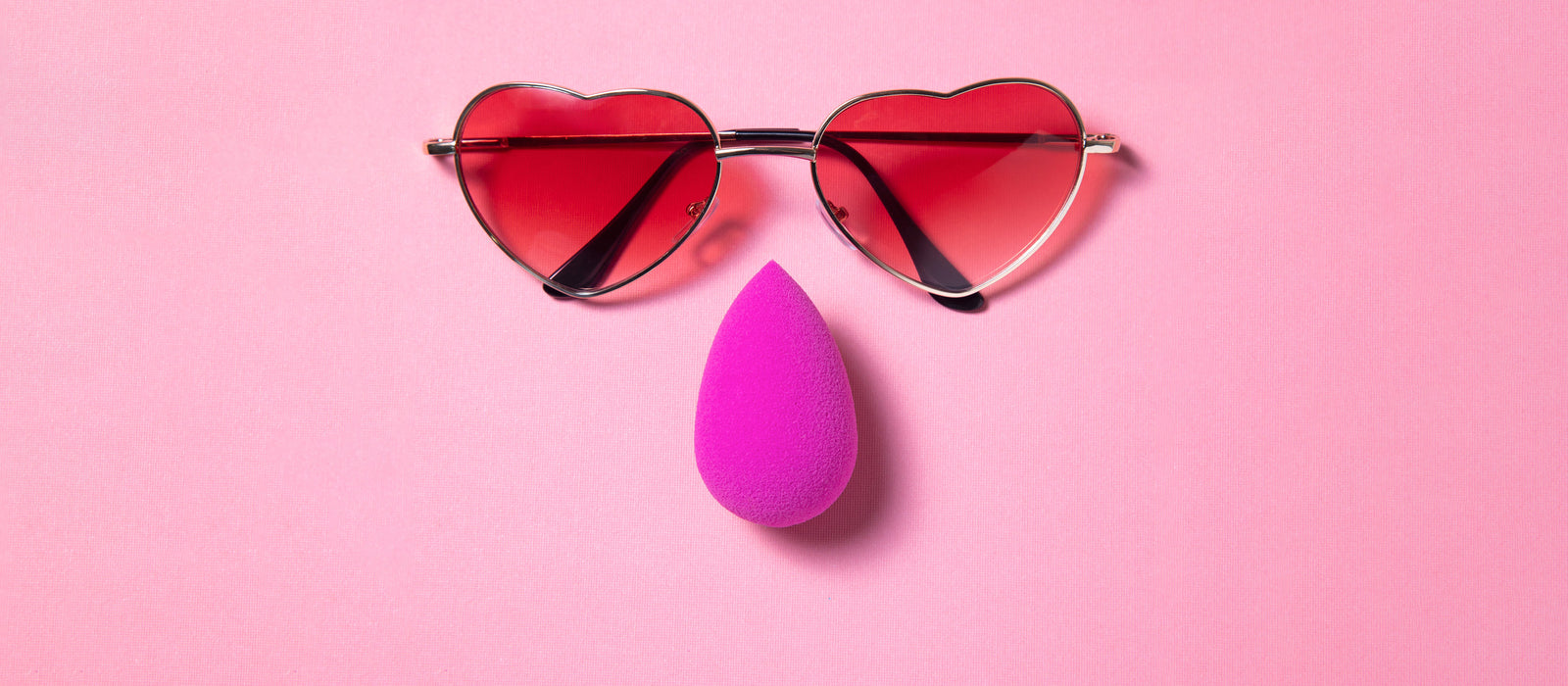 There is a Beautyblender. Then there is a beauty blender dupe. How can you tell the difference? Besides the OG Beautyblender always being one word, there are a few other key ways to tell the real deal from a beauty blender dupe. Because while imitation may be the sincerest form of flattery, you know what's not flattering? A blotchy, blemished face! Here's how to make sure you don't get duped. 
5 Ways To Spot A Beauty Blender Dupe
1. Softness
When Rea Ann Silva was designing the OG Beautyblender, she knew softness was key for an airbrushed finish. That's why she designed our blenders with an exclusive aqua-activated foam that mimics skin pores. Real Beautyblenders are:
- Light and super soft
- Latex-free, so they won't irritate sensitive skin
- Never scratchy or hard
- Colored with organic vegetable dyes, so they soften as you use them
- Made in USA
- Vegan and cruelty-free
"Before the Beautyblender, I used to cut up sponges and put them in my kit, the latex sponges," says celebrity makeup artist Jamie Greenberg. "Beautyblender forms to the face. It fits in the nooks and crannies and really makes the foundation look like skin. It is so revolutionary. I will not use any other sponge. This is my ride or die!"
2. Shape
Everyone knows the classic Beautyblender teardrop-shape: a narrow, pointed tip that grows evenly out to a full, rounded bottom. Many fake blenders look identical when dry, but you'll know you're working with a beauty blender dupe the second it gets wet. When you wet, squeeze and bounce the real deal, your blender doubles in size, and that's exactly what you want. 
With a fake, you'll see all kinds of wonky angles and impressions after squeezing. Your fingers will leave marks, and those imprints will make it impossible for you to get the smooth application you've come to expect from a real BB. Fakes will also be tougher to squeeze and nearly impossible to work with when dry.
3. Density
Another way to spot a beauty blender dupe before you ever wet it is weight. Fake blenders will often feel denser because they're not made with our exclusive water-lovin', latex-free foam. If you take a closer look, you'll notice BB's have a patented open-cell structure, which is another way our blenders help you achieve a weightless look. Finally, fakes take waaaaaay longer to dry, and you know what that means: bacteria and breakouts. Check, please!
4. Bounce
Another surefire sign you're working with a beauty blender dupe: slide instead of bounce. When you apply product with a dupe, even if you bounce, your product won't. Foundations, moisturizers, concealers and primers will smear, slip and slide. That means a messier application, spotty coverage and more product used. No thx, fakes! 
5. Durability
Cleaning your makeup sponges is *supes* important, and if you're doing it right — aka after each use — that can take a toll on lesser sponges. It's why our real Beautyblenders are designed to hold up to daily washing for their whole 3- to 6-month lifespan depending on your usage. 
But beauty blender dupes? They'll show signs of wear and tear with a quickness. If you see cracks, tears, pilling or splitting within the first month or so of use, you've probably been duped. And because these fake blenders fall apart fast, you'll have to replace them more often, which means you won't save money in the long run.
Don't get duped!
We want to help you get the real deal so you always get the best bounce and a flawless finish. Here are 3 ways to make sure you're getting an OG blender:
And if you ever spot a counterfeit retailer, give us a shout. Thanks for helping us keep it real, Blender Babes!