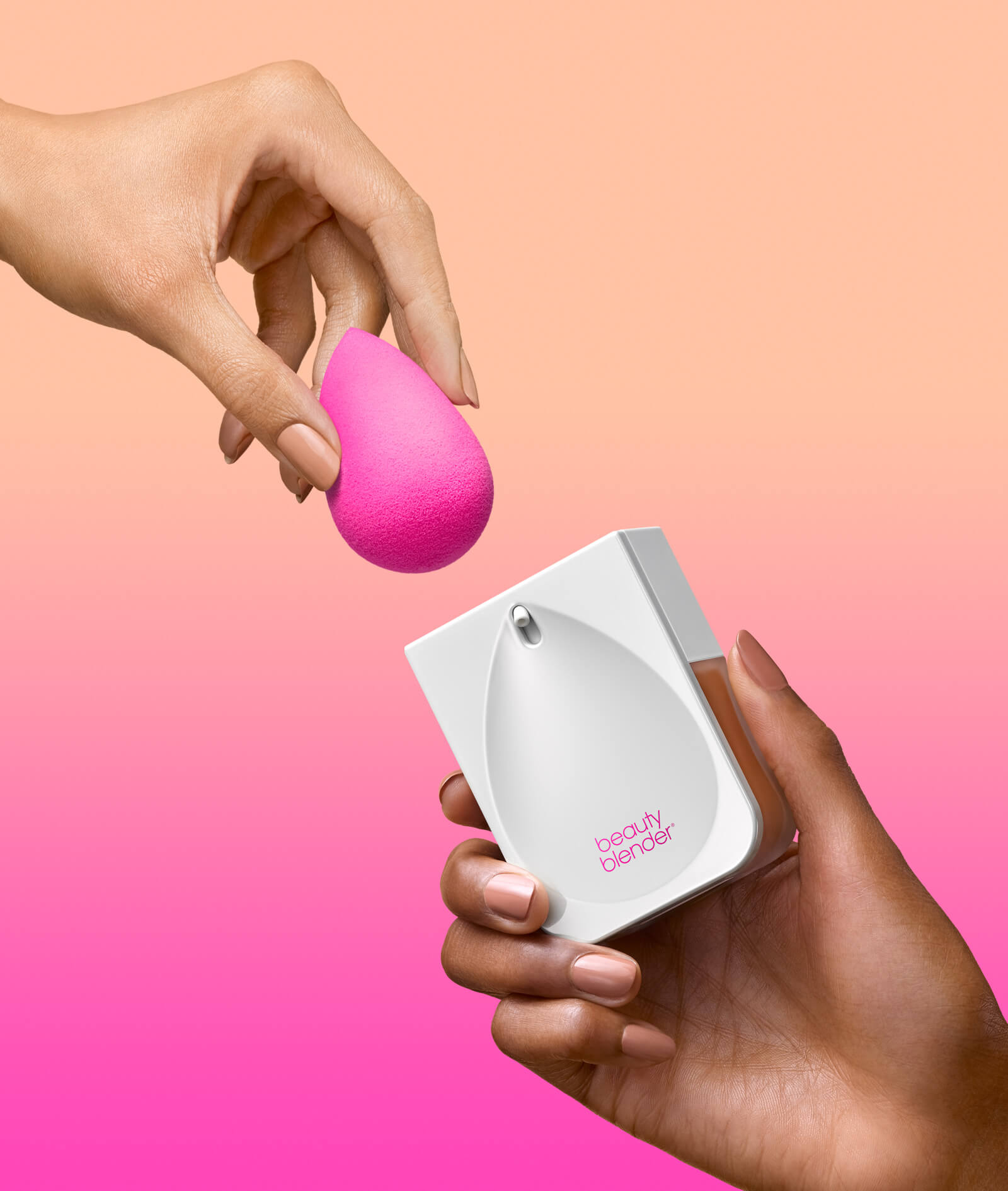 Does the Snapchat "pretty" filter have you questioning your un-filtered look? We've curated a list of essentials to give you confidence in your makeup routine without taking a ton of time.
Social media changed the game and your makeup routine
Apply a tinted moisturizer or your favorite foundation (we're pretty partial to the velveteen matte finish of Bounce Liquid Whip Long Wear Foundation) with a damp Beautyblender which gives an airbrushed finish super fast. Use the large rounded end for a quick application and the pointed tip for more precisions (bye under circles and zits). Set the look with a little powder to make it last.
So, you've got your glow on in the morning and your makeup rocks when you leave the house. But by afternoon, you might feel 4'o clock face coming on. You know that look–makeup is starting to fade, skin looks a little dull and tired and you look (and probably feel) a little tired. While we can't actually walk around with our Instagram filter (here's to wishful thinking), we can get that freshly applied glow back.
Enter face mists -- Re-Dew Set & Refresh Spray will be your new best friend and will leave you with revitalized and dewy skin. A blend of probiotics, hyaluronic acid, and antioxidants help soothe and protect skin. Re-Dew can be used post-blend to set your look or on its own for an extra burst of moisture throughout the day. Long travel day ahead? Adios, dry, post-flight skin.
All about that glossy glossy
The '90s are back, can we get an amen? We've seen all sorts of nostalgic looks we thought we'd never see again back in our makeup routines. From glitter makeup to scrunchies and white eyeliner, it's all about being bold, and being you.
One of our favorite trends to come out this year are uber glossy, ultra slick eye gloss looks we're seeing strutting down the runways. Glass Glow Shinelighter is a clear face gloss that can be used on lids, lips, and cheekbones for a high-shine glow. These glosses can be applied with our blenders for a wet intergalactic look that's out of this world.
Glowing skin is in, and it's not going anywhere anytime soon. You can amp up your glow by moisturizing your skin then applying an illuminating primer like Opal Essence Serum Primer which helps give you that golden hour glow all day long. It hydrates and brightens with fermented botanicals to soothe your skin instantly.
Looking to change up your makeup routine? Check out our favorite nude makeup looks to experiment with and our best tips and tricks for flawless eyeshadow.