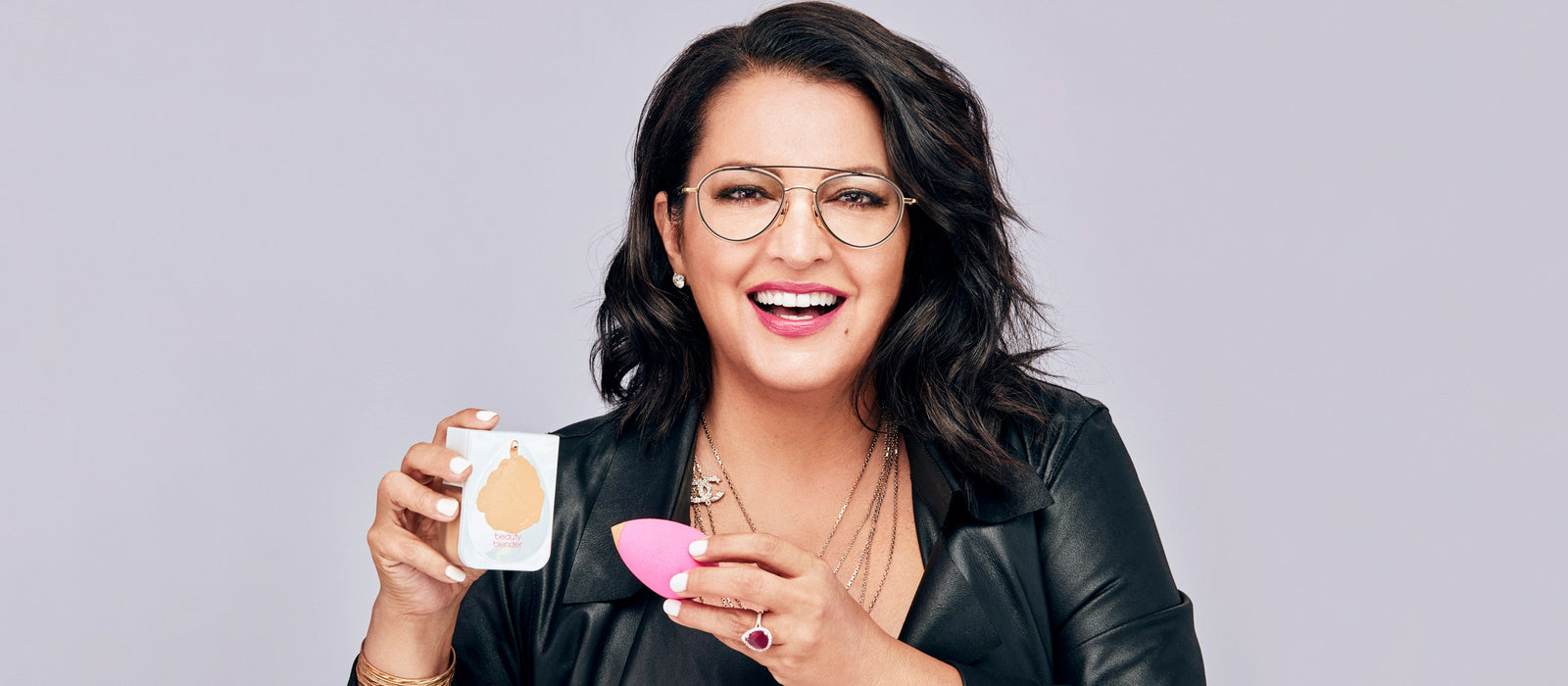 At Beautyblender, we believe in celebrating The Reason For The Season, and right now, that's Rea Ann Silva. 
Not only is October the birthday month for our beautiful Beautyblender CEO, but it's also National Hispanic Heritage Month, which gives us *double* the reasons to celebrate Rea Ann Silva. 
Let's learn a little more about our brilliant beauty blender founder, shall we?
10 Fun Facts About Beautyblender CEO Rea Ann Silva
1. She's a proud woman of color.
"I am Mexican, Portuguese, Spanish, and Irish. My children are black," Rea Ann Silva tells Business Insider. "My career has been centered around women of color, and I became known in Hollywood, and really around the world, as one of the first makeup artists that really understood ethnic skins, learned how to really match those skins, be creative in ways to create the colors that just didn't exist." 
2. Her mom wasn't much for makeup. 
It may seem like the beauty biz is in Silva's blood, but it was actually a new path for her family. 
"My mother never wore makeup!" Rea Ann Silva tells PopSugar. "She thought I would be good in fashion, so she enrolled me into the Fashion Institute of Design & Merchandising." 
3. She's an artist at heart.
While at the fashion institute, Silva zeroed in what she loved most: sketching and drawing. She realized that the perfect outlet for those talents was a makeup counter, and the rest is history! 
4. She's got ties to the music biz.
That's right — your fave Beautyblender founder started her career by giving musicians a flawless finish. When MTV was all the rage, she blended and bounced her way through music-video madness and worked with singers in every genre, including Rod Stewart, Tupac, Brandi, Eve and Dr. Dre.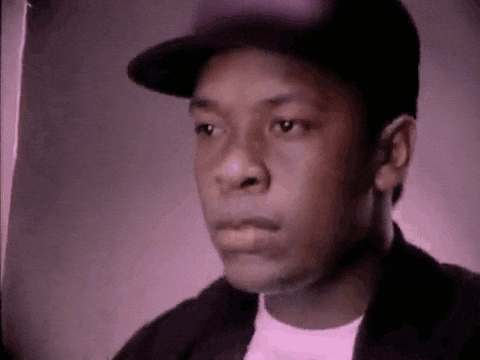 5. She's no stranger to TV and film. 
After blazing a trail in the music biz, Rea Ann Silva took her talents to the silver screen. She worked with Vivica A. Fox in "Set It Off" and on the set of "Friday" before rounding out her resume with TV. She worked on the set of "Moesha" and "Girlfriends", which was where she made a key discovery while styling QIL Tracee Ellis Ross.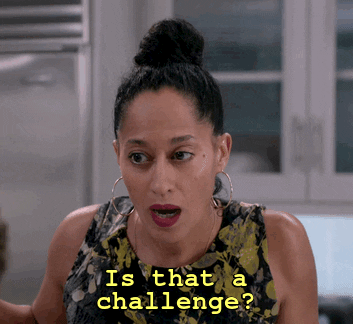 "On 'Girlfriends,' I had a unique challenge," she tells Business Insider. "It was the first show shot in high-def, and, suddenly, in HD, you were able to see every pore, you were able to see every bump… Somewhere along the line, in the development of HD, they figured out that airbrushing was the most natural way to accomplish corrective makeup."
6. She modernized airbrushing.
At that point, the future Beautyblender CEO knew airbrushing was the best way to create a flawless foundation. But dragging a big 'ol compressor around was no good, and she couldn't pull actors off-set just for touch ups….so Rea Ann improvised.
She figured out that she could cut a standard makeup sponge into the egg shape she needed, rounding out corners so she could bounce seamlessly anywhere, anytime. And boom! The OG Beautyblender was born. Soon she was hand cutting sponges for all her clients. 
7. People had sticky fingers around the prototype.
Once Rea Ann started using her homemade Beautyblender on sets, they were super popular. They totally took off — sometimes literally. 
"It was like they sprouted legs and walked away off set, and I realized people were stealing them!" she tells Business Insider. "And when I realized people were stealing with them, I was like, I have an opportunity here."
8. The egg shape was no accident.
In the early days, the Beautyblender CEO experimented with shapes and sizes.
"Sponges are generally a foam material that is poured [in a lab] into a square shape, kind of like bread loaves,"  Rea Ann Silva tells PopSugar. "They slice that square like bread, and then into pieces of pie, and that's how you get that classic wedge shape. 
"If you look at the Beautyblender, you can kinda see where, if you cut out all those sharp edges from the traditional wedge sponge, you would get an egg. The egg is the shape of life. It's the ova. It's the perfect shape. So I didn't veer from it in the end."  
9. The shade is serendipity. 
During testing, our beloved Beautyblender CEO went through dozens of samples. Some were too soft, some were too hard, but she kept at it. The day she got the one that was just right, guess what color it was?
 "There was a note [from the sponge factory] inside in big letters that said: 'Do not look at the color!'" she remembers. "It was the Beautyblender pink, and it just made me smile. It was the happiest, most vibrant color."
You know the rest :) 
10. She's a dreamer.
One of the best pieces of advice Rea Ann Silva has to offer: You have to dream, even in the hard times.
"[When I launched Beautyblender], I struggled to pay my rent, my car was repossessed, I was doing magic tricks with money trying to pay bills as a single parent," she tells PopSugar. "And now I think what a long, long way I've come.
"My advice is to take one little step to your dream every day. You have to embrace — not fear — the challenges. Dream, be fearless, and follow through."