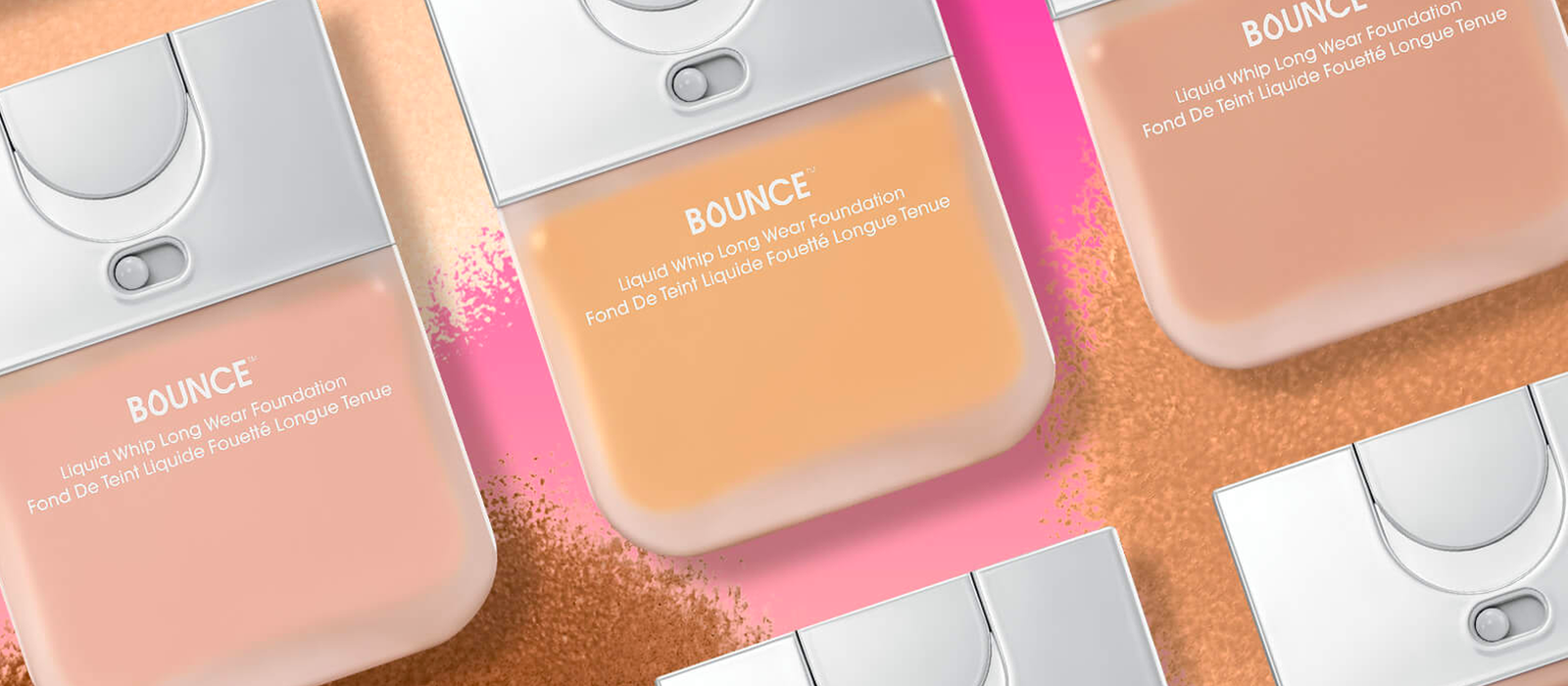 Beauty enthusiasts everywhere know the struggle of finding the best makeup foundation. Whether you like something matte, sheer, full-coverage, or in between, it takes a lot of trial and error to find your best fit. But if you want the best makeup foundation in the game, you might want to consider our Beautyblender Bounce Liquid Whip Long Wear Foundation. Here's why we think it's the best makeup foundation out there.
Beautyblender Bounce Foundation: The Best Makeup Foundation

24 Hour Full-Coverage 


Foundation is the VIP when it comes to face makeup. Moisturizers, primers, and BB creams do the work behind the scenes to prep your skin before makeup–but your foundation is what sits on top and is seen by the world. We want that ish to last All. Day Long.
That's why we built the Bounce silky smooth formula to be lightweight but also long-lasting so you can get picture-perfect skin IRL from morning till night. Our full-coverage blend of ingredients offers a velveteen matte finish that lasts up to 24 hours. I mean, it lasts so long (24-hours for real) that we put "Long Wear" in the name!
Lightweight, Buildable Finish 
You know that feeling when you take off all your makeup at the end of the day and your face just feels lighter? We wanted to create a foundation that gives you that same feeling, even when you're putting makeup on. Bounce Foundation is a weightless, buildable formula that covers all your imperfections without feeling heavy or cakey on your face.
With a featherweight consistency, you can build on the foundation to a super full-coverage finish–but just one layer is enough for medium coverage. Just use your Beautyblender and wet, squeeze, and bounce on your complexion for a flawless finish you can see, but barely feel. 
Eco and Skin-Friendly Formula
Bounce has all of the good and none of the bad. Blended without parabens, oils, sulfates, and phthalates, our formula is 100% vegan, gluten-free, and cruelty-free (check, check, check!). It's infused with hyaluronic acids, which support natural moisture and helps prep skin for a smooth canvas, along with white birch extract to help brighten skin.
We developed our own high-speed HyperWhip™ process that whisks our ingredients into a light-as-air texture for unparalleled blend-ability. And while that all sounds super fancy–it all adds up to a pure and seamless formula that works on all skin types. Whether you're a beauty professional or a makeup novice, Bounce is made for you–no matter your expertise.
It Works for All Skin Types

Is your skin oily, dry, or combination? Whichever it is, Bounce can work for your skin. That's one of the reasons we think it's the best makeup foundation–it works for everyone! The multidimensional solution works flawlessly on all skin types. Use it after applying one of our primers for the ultimate skin-soothing effect.  
State-of-the-Art Packaging
 

Since Bounce works best when applied with a Beautyblender, we wanted to make the packaging as BB-friendly as possible. So we came up with a foundation bottle different than anything else you'll find on store shelves. The packaging alone makes Bounce the best makeup foundation.
The innovative rectangular bottle shape has a Beautyblender-shaped reservoir on the front side for easy mixing and bouncing with your sponge. Simply unlock the pump on the back of the blender to disperse the product out onto the bottle itself. The bottle itself serves as an artist's palette, so you can mix other products right onto the package if need be. It's functional, easy to clean, and easy to travel with.