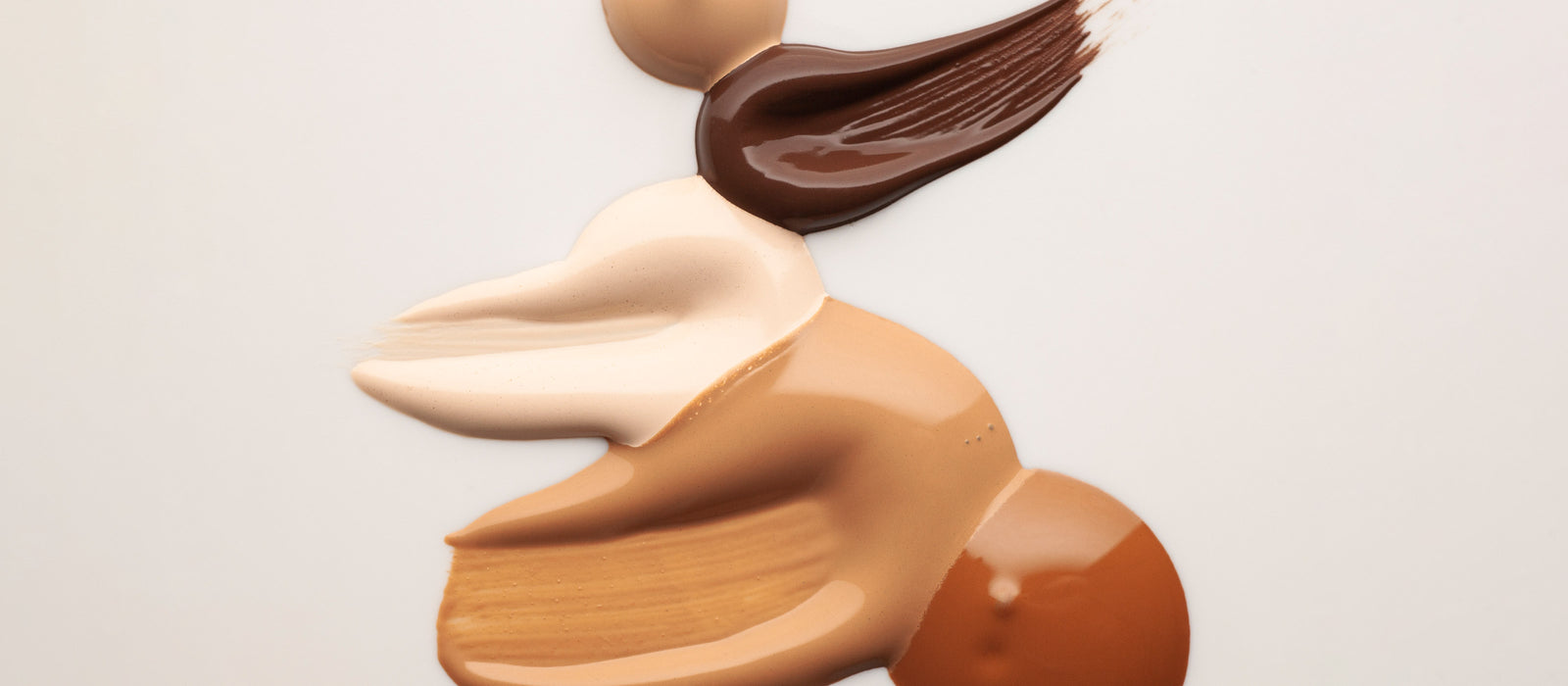 One of the questions makeup artists get asked most: how to match foundation to skin tone. It takes a lot of work to find the right one (which is ironic considering that if you do, it will go entirely unnoticed).
Think of it this way: foundation is kind of like the bra of makeup. It's a critical background player, smoothing everything out and giving you a base to put fun stuff on top of. It never gets any glory, but if you get it wrong? Yikes. It can make your whole look feel uneven, messy and just plain off.
The answer: Our foundation match quiz. It's a 2-minute, step-by-step test that will tell you how to match foundation to your skin online. 
BOUNCE Shade Finder-HSN from beautyblender on Vimeo.
&nbsp:
How Our Foundation Match Quiz Works 
It's a quiz, so it starts with — you guessed it — questions! 
Foundation Match Quiz: 3 Questions
We'll assess answers for each of the following:
1. What color jewelry looks best on you?
2. Do you sunburn easily?
3. What color are your wrist veins in natural light?
Once we've got those, we come to a crucial part of how to match foundation to skin: undertones. 
Foundation Match Quiz: Undertone Assessment
There are 3 basic kinds of undertone: 
• Warm undertones
have traces of
gold
and
red
in their skin. They get darker in the sun and never burn. 
• Neutral undertones
have a mix of
cool
and
warm
tones. They get dark in the sun but sometimes burn. 
• Cool undertones
have hints of
pink
and
blue
. They tend to burn more easily.
Foundation Match Quiz: Model Behavior
The next step of learning how to match foundation to skin tone: matching a model virtually. 
We'll use your answers about jewelry, sun, vein color and undertones to whittle down your options. From our library of 40 BOUNCE Liquid Whip Foundation shades, we'll give you a selection of faces. Pick the one that matches your coloring and skin tone best and there you go! Your results are in. 
Foundation Match Quiz: Final Step
If you want to be extra careful before you online order — We get it! Foundation is too precious to waste — double check your shade against our undertone guides.
If you're unsure of whether your answers got you to your perfect shade, look to the left and right. You might need to move one shade in either direction if you're unsure of whether you've found your perfect match.* 
If you do decide to venture out online foundation-testing any time soon, remember these tips:
• Foundation can oxidize and get slightly darker from the oils on your skin, so let it sit a minute before making a final decision.
• Look for a shade that disappears into your skin.
• If your foundation is too light, your complexion will look ashy or gray in natural light.
• If the formula is too dark, your complexion will look muddy in natural light.
• If the undertones are off, your complexion might look streaky or off-color. 
Learn more about how to find your right foundation shade here.
* Shade Finder is our best recommendation virtually. For exact shade matching, in store is best. We do offer a 1x exchange on foundation, if a customer purchases the wrong shade.