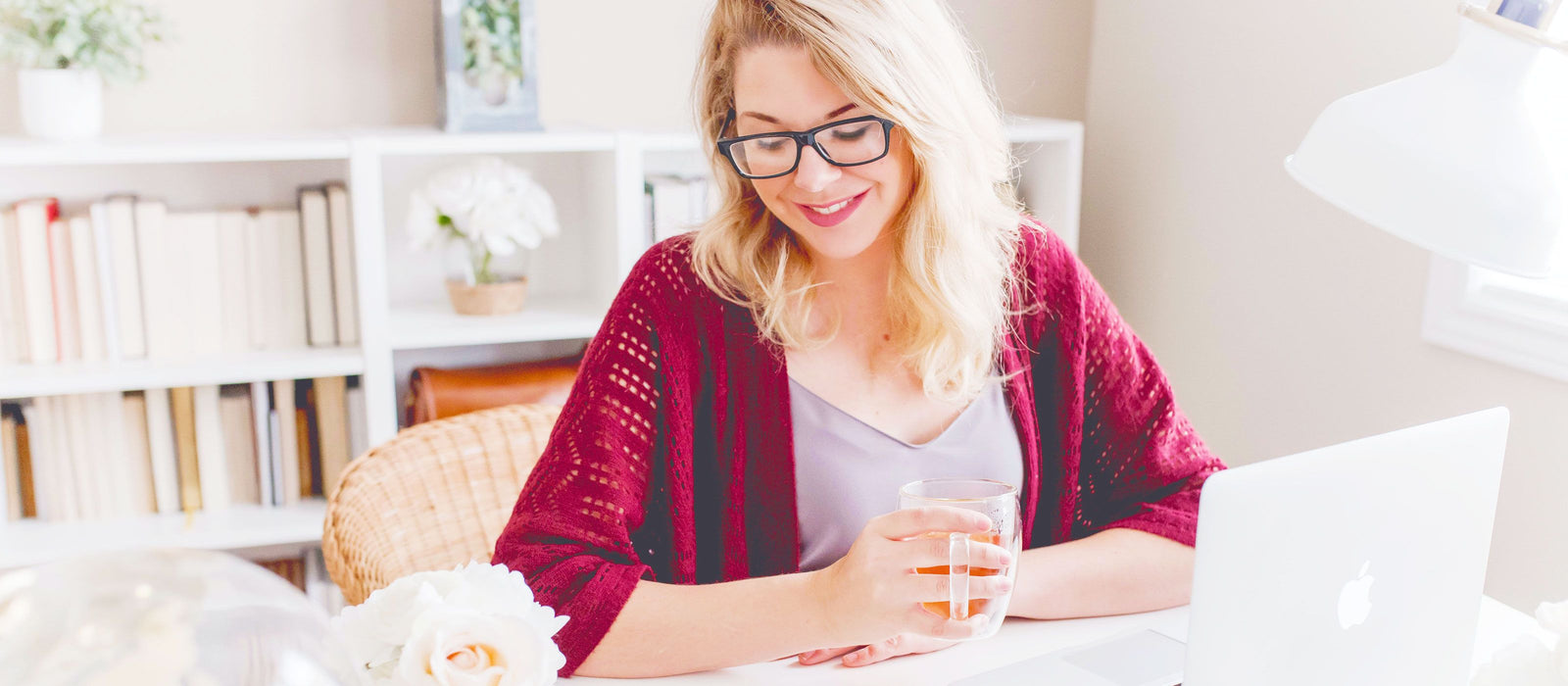 Whether you're hosting a virtual happy hour, game night, a work meeting, or just saying "hi" to your bestie on FaceTime, there's always room to step up your video chat look.
One great thing about being at home? You have control over everything you need to create a FaceTime ready look. 
So hang up your robe, hop in the shower and wash your face because social distancing is about to get a Beautyblender makeover right here, right now -- and our model is you. Because sometimes looking even a little done up can just make you feel good. Here's how to get that FaceTime ready look for your next video chat.
Video Chat Tool #1: Master the Basics
Let's face it: even without social distancing, many of us struggle to look picture-perfect. The solution? A great video tutorial.
Video tutorials are everywhere right now, including Saturday Night Live. If you need a laugh, definitely check out this now viral sketch. But if you are looking for real advice, minus the markers, some of the best tutorials can be found on Beautyblender's Instagram and YouTube channel. Don't worry -- none of them advise the use of markers ;)
One of the best looks for FaceTime is a fresh-faced and natural,and the best way to achieve it is with a Beautyblender makeup sponge. 
Not sure where to begin? This tutorial is a great way for new users to see the best way to use it to achieve a great, natural glow. 
Steps to Creating a Natural Look.
Here's a step-by-step look at how to create a natural look in a matter of minutes.
-  Dab Bounce concealer to your trouble spots instead of your entire face using a damp Beautyblender.
- Add just a bit of highlighter above your cheekbones, along cupid's bow and in the inner corners of your eyes.
- Finish it off with setting spray so your glow lasts all day. 
Video Chat Tool #2: Get in Touch with Your Roots
Living in quarantine means your hair may be a hot mess -- especially since it's been a while since you last saw your hairstylist or barber. From hiding your roots to quick styling tips, we have you covered. 
Covering your roots 
Did you know makeup can actually help you hide your roots? That's right, and it's a lot safer than trying to dye it yourself. Here's how it works:
- Find an eyeshadow brush that has densely packed bristles, like the Shady Lady All-Over Eyeshadow Brush.
- Find an eyeshadow that best matches the haircolor you are trying to achieve.
- Use your brush to apply the powder to the part in your hair, but try to avoid getting it on your scalp.
- Blend with your fingertip, and then you're done! 
Remember, because you're on FaceTime, you only need to focus on the front of your hair. If you don't have eyeshadow in the right color, a headscarf or headband can help cover your roots while keeping you looking stylish.
Quick and easy hairstyles
As we stated above, one of the benefits of having to FaceTime while social distancing is you only have to focus on the front of your hair since that's all anyone can see. Congrats, you just cut your styling time in half!
Here are some style ideas for some harder to handle situations while social distancing.
For bangs: Put down those scissors! Instead use a bobby pin or clip to pin them back or to the side. 
For an updo: A messy bun can make you shine, professionally or personally, in your video chat.
Help for an awkward phase: If your short hair has entered the awkward grow-out phase, don't worry. Slick it down or back with pomade, or put it back in a hairband and call it a day!
Video Chat Tool #3: The Right Light
Now that your face and hair look amazing for your FaceTime video chat, it's time to talk lighting.
First and foremost, always face your light source. Try it head-on or slightly off to the side to see how it highlights and creates flattering shadows on your face. 
Second, avoid overhead lights or lamps if you can, and take advantage of natural light. It can do wonders for your skin tone, especially after you've created a fresh-faced look with your Beautyblender.
Finally, try to sit in front of a light-colored background because it helps reflect light as well.
Do you have a beauty trick for FaceTime video chats you want to share? Let us know because we are all in this together!