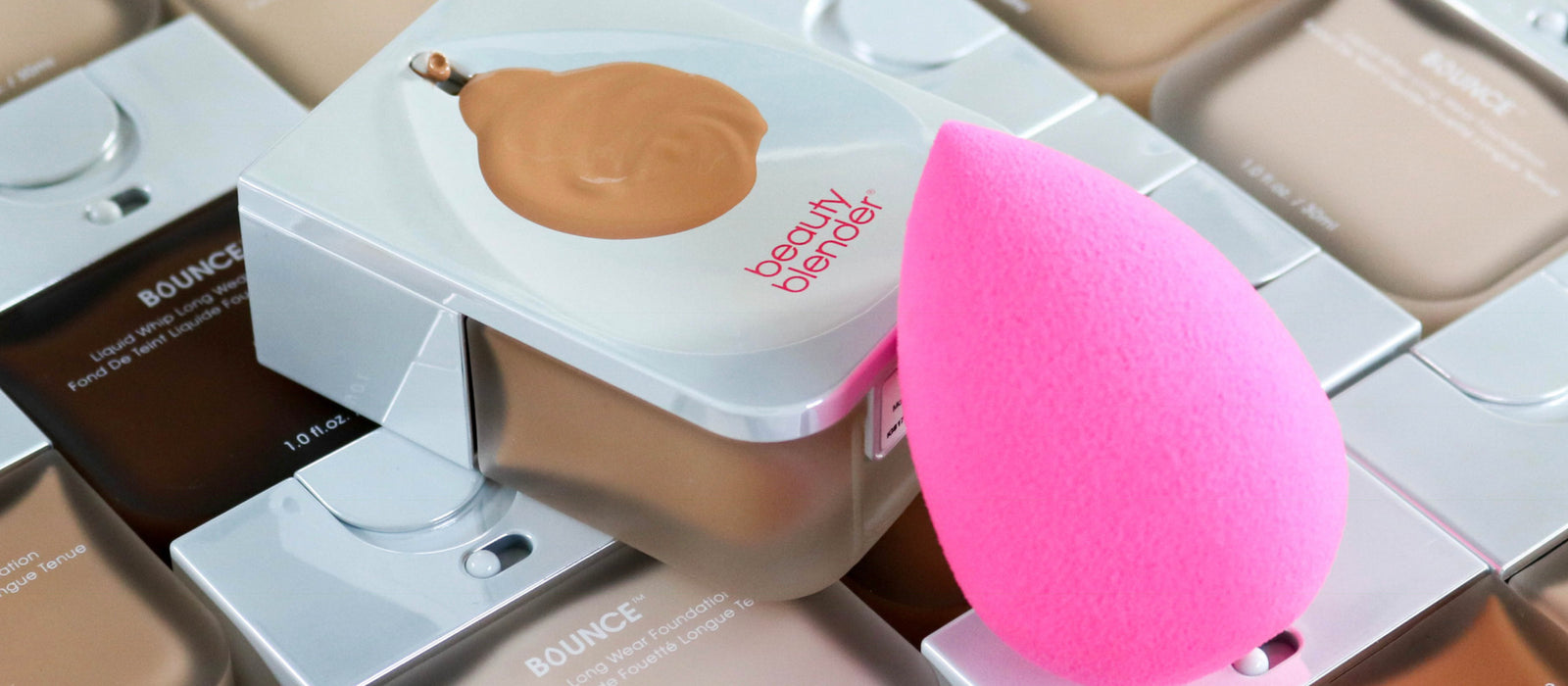 Even skin tone is essential for a flawless complexion- it's not just about acne-free skin but also overall tone.  Because really–who doesn't want to cover those dark circles, breakouts, and redness? Even those who love a more natural, nude makeup look are looking for even skin tone products to round out their look for a smooth and balanced finish. Here are our favorite products to help you achieve a natural, even skin tone.
#1 – The Beautyblender
Name a better beauty tool to help you achieve an even skin tone–we'll wait. The exclusive aqua-activated Beautyblender foam helps provide an even, airbrushed finish every time. Simply wet, squeeze, and bounce your sponge so all your fave formula lands on your complexion without getting soaked up in the sponge. The edgeless egg-shaped BB lets you evenly distribute product on the entire surface area of your face so you can create a beautiful canvas that never looks fake or cakey. You really can't go wrong with the Beautyblender, which is why it's our obvious favorite choice for even skin tone products. 
#2 – The Leveler Pore Minimizing Primer
We have the perfect primer to add to your list of even skin tone products. The Leveler Pore-Minimizing Primer is formulated with skin-friendly ingredients like niacinamide to help blur the appearance of redness, large pores, and uneven texture. It comes in two shades–light-medium and tan-deep–to fit a variety of skin tones. And unlike other mattifying primers, the lightweight texture never feels suffocating on skin and all your favorite formulas can be layered on without pilling. That's an even-skin win if we've ever seen one!
#3 – Bounce Liquid Whip Long Wear Foundation
A matte foundation that still looks like skin? We're in. Meet Bounce, our VIP foundation that covers any imperfections you want to hide without compromising the beauty of your natural skin. Our silky, full-coverage formula is easily blendable and buildable so you can put your best face forward. Plus, it glides seamlessly on skin so it never looks cakey. With a multidimensional, velveteen-matte finish, there's no secret why Bounce is one of our favorite even skin tone products. Plus, it contains white birch extract to help brighten skin over time. Think of it like Spanx, but for your skin–it supports everything without looking like you're trying.