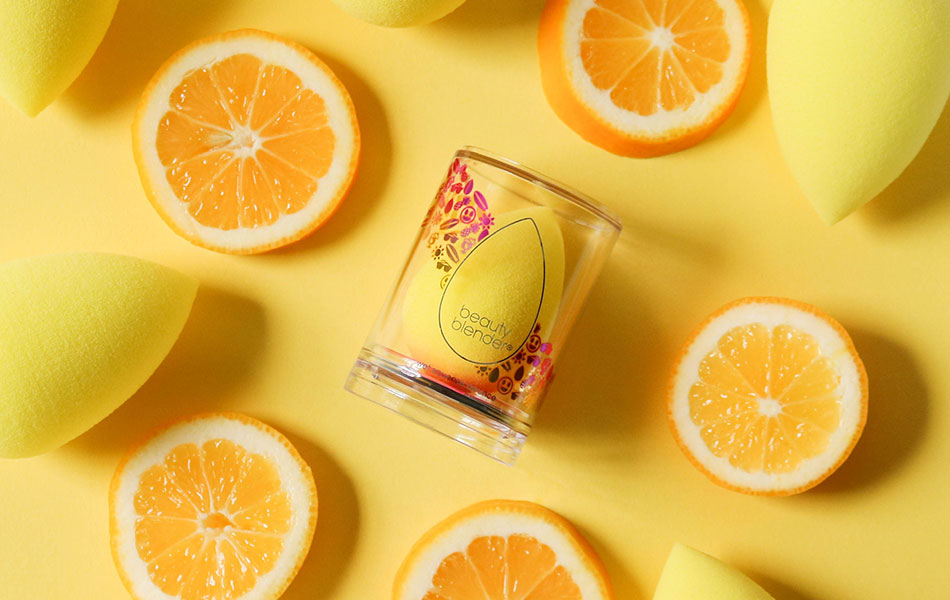 While the summer solstice promises relaxing weekends by the pool and Insta-worthy sunsets, half the fun is experimenting with new summer makeup looks. There's something about the summer heat that inspires us to let loose, take risks, and get out of our comfort zones.
For some, that means vacationing in a dreamy, faraway destination or crossing things off your bucket list. For others–especially makeup enthusiasts like us–it's as simple as playing up our normal beauty routine and having a little fun! Here are 3 summer makeup looks to play with as the days heat up.
A Pop of Color
The summer months are defined by warm, sunset-inspired colors–think reds, oranges, yellows, pinks, and even some deep purples and blues. If you typically rock that "no-makeup makeup" look (which is pretty common for most of us in the summer), don't be afraid to branch out from the earthy nude tones you're used to. A bright orange or cobalt blue eyeshadow will help you stand out in the midst of crowded happy hours and barbecues.
If you're a simple gal who isn't into wild eyeshadow, try opting for a bright, bold lip color, like a fiery red or hot pink. It may be a more natural transition to go bold on the lip and keep it simple on the eyes if you don't want to jump into a daring look right away.
Rocking a bold eye or lip color may take some getting used to–but there are other ways to embrace cheerful colors into your summer makeup look. In honor of Pride month this June, we've brought back some of your fav blender colors! Stock up on our rainbow blender collection for Pride. Plus, we'll be donating a portion of our sales to LGBTQ causes via the Human Rights Campaign all month, so don't miss out on these fun colors and the opportunity to support the LGBTQ community.
Contour Queen
The art of contouring requires a lot of practice and patience to master, but it's certainly worth your time. Once you've perfected contouring, you'll feel like a full-glam Kylie when you're finished. There's no better time to hone your contour skills than the summer since many of us are already feeling bronzed and sunkissed.
Depending on your skin tone, consider going a shade darker or lighter with your bronzer to really bring out that contrast and show off your glowing summer skin. Contouring is all about highlighting your best features and minimizing the ones you want to diminish–and with so many hours outdoors and in the heat, you've got permission to be a little extra.
The hardest part about perfecting your summer makeup look? Getting it to last all day. With longer days and hotter temps come sweat-induced smears and splotchy, melted makeup.
To avoid the mess, finish your look with setting spray: try the silky, do-it-all Re-Dew Set & Refresh Spray that will leave you feeling fresh from morning to night. This may be the most valuable step in your beauty routine all summer to boost the longevity of your makeup.
You're My Golden Hour
Have you been waiting all year to snap the perfect #goldenhour pic for the 'gram? This is (literally) your time to shine. If there's one thing you don't want to forget in your summer makeup look, it's your highlighter. With longer days, later sunsets, and more sunshine, that dewy glow is yours for the taking. Dab highlighter just above your cheekbones and in the inner corners of your eyes for a radiant summer glow at all hours of the day. 
Pro tip: It's important to prep your skin with a solid primer with SPF to protect you from damaging UV rays. Our Selfie Shield™ Primer contains SPF 38 so it helps protect and prep skin for makeup with no greasiness. Plus, it's a clear solution that works on all skin tones, so it's great to use all summer long as your tan may come and go. This is a great base to use before applying your foundation, contour, highlight, and any of the fun summer colors you'll be experimenting with this summer!