SUCH A GEM Blendercleanser® Sponge & Brush Cleanser Set
$36 VALUE A 4-piece set of sponge and brush cleansing soaps protects against 99
Learn More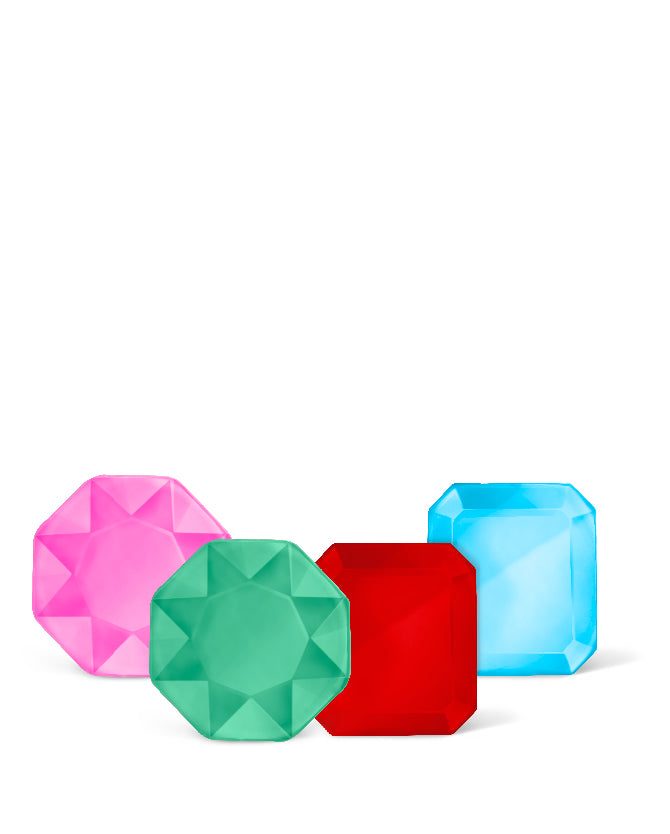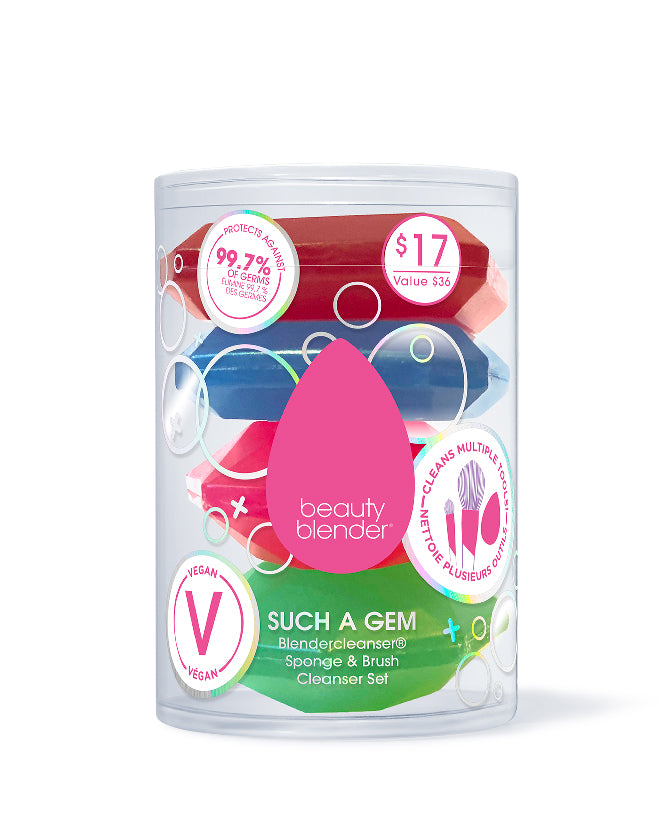 $36 VALUE A 4-piece set of sponge and brush cleansing soaps protects against 99
Learn More
SUCH A GEM Blendercleanser® Sponge & Brush Cleanser Set
$36 VALUE A 4-piece set of sponge and brush cleansing soaps protects against 99
Learn More
Details
$36 VALUE
A 4-piece set of sponge and brush cleansing soaps protects against 99.7% of germs for up to 24 hours after cleansing. 

Out with the germs, in with the gems! Make new cleaning habits with our limited-edition gemstone sponge and brush cleansers. Remove makeup, oils, and germs with this super-concentrated blend of sustainable palm oils, nourishing aloe and coconut oil. This set cleans and conditions your most valuable tools leaving them shiny and like-new. All our Blendercleansers are formulated without parabens, sulfates or phthalates.

These limited-edition gemstone cleansers are available in:
Blue Topaz (blue raspberry scented)
Emerald (clove scented)
Ruby (cinnamon scented)
Pink Diamond (fruit punch scented)

Directions: 
• Wet Beautyblender or makeup brushes.
• Swirl an ample amount of Blendercleanser onto stains, working into a lather. 
• Rinse and blot tools to remove any excess cleanser and water. Allow to dry completely in a clean, well-ventilated area.