MAIN SQUEEZE Blend & Cleanse Set
Twist up your routine with this new blend & cleanse set! A 3-piece blend and cleanse set with two skin-perfecting Beautyblenders and a vegan tool cleanser for a flawless application
Learn More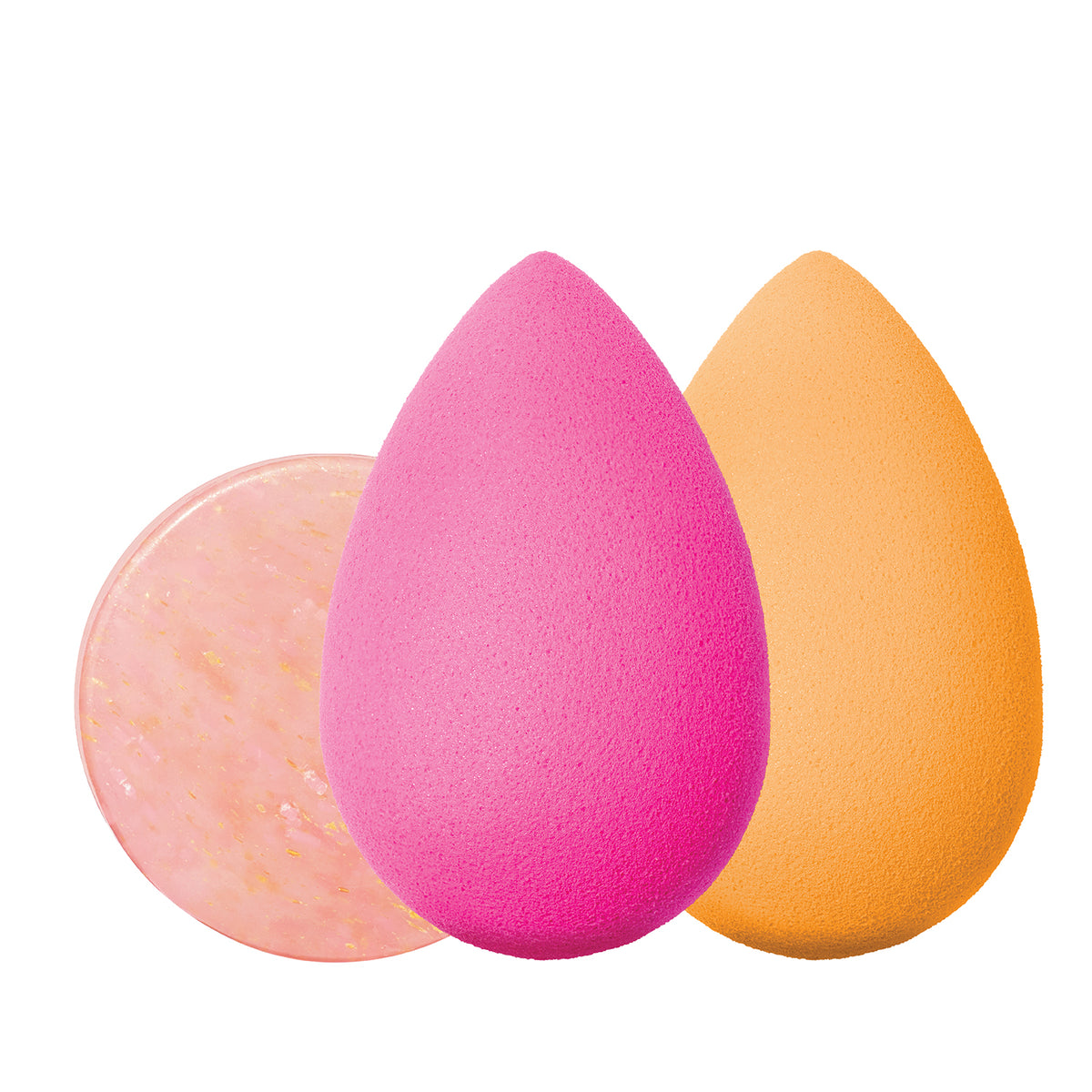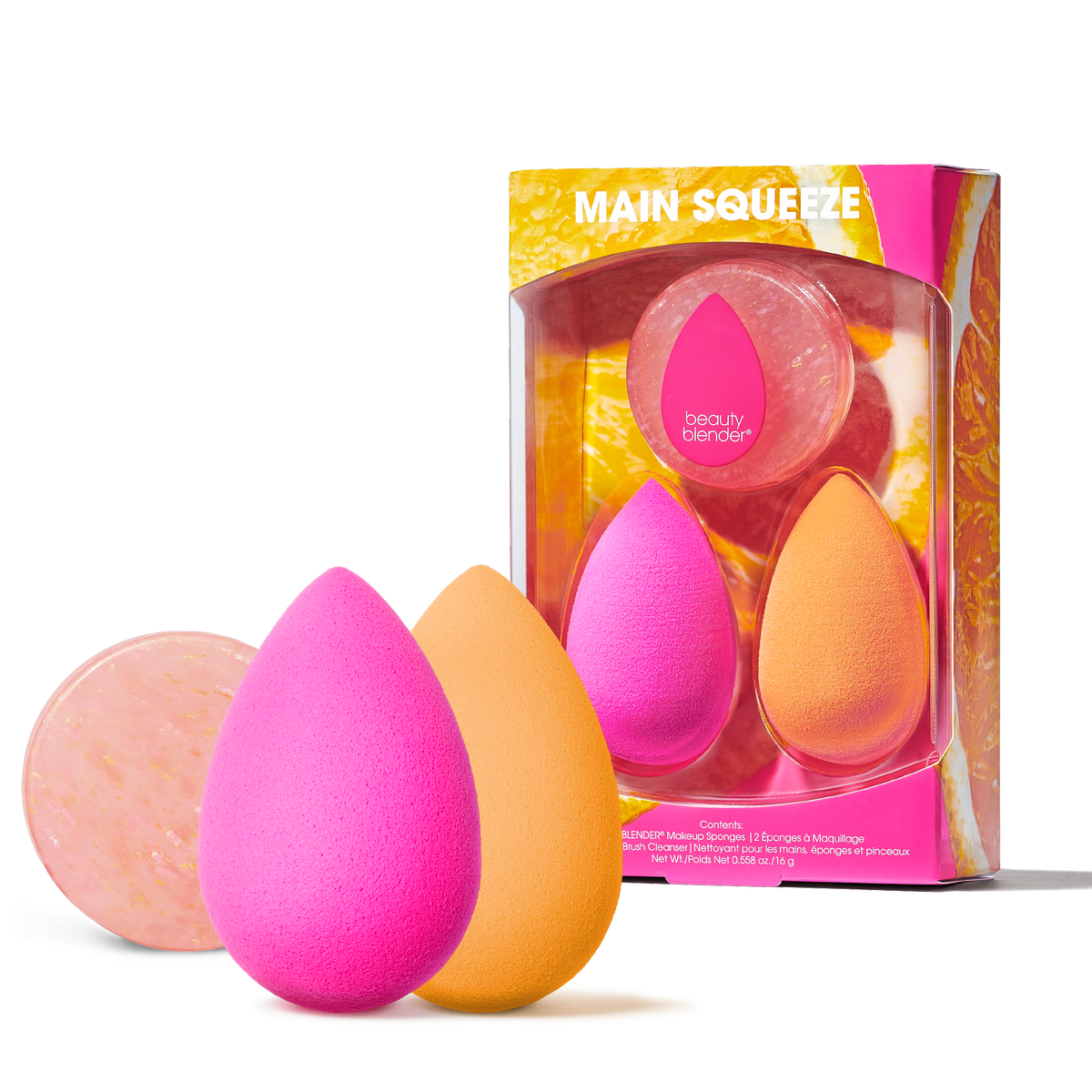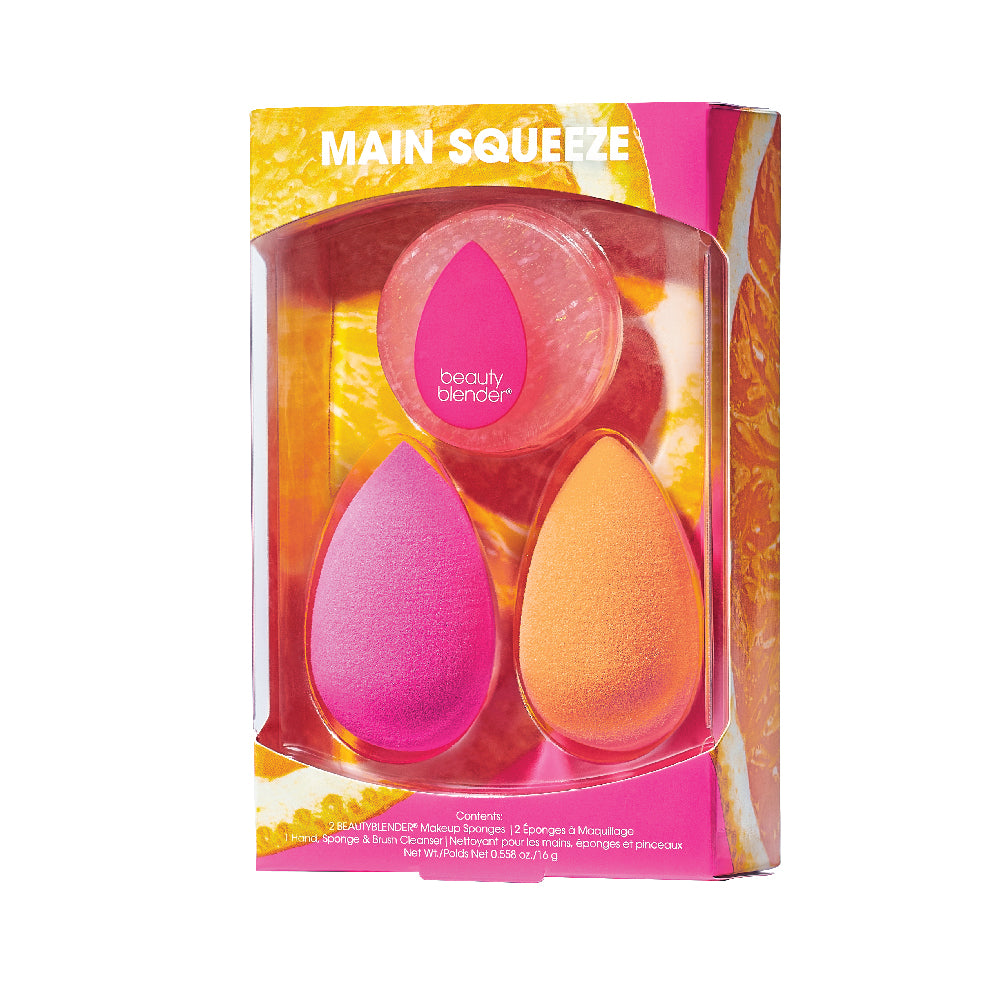 Twist up your routine with this new blend & cleanse set! A 3-piece blend and cleanse set with two skin-perfecting Beautyblenders and a vegan tool cleanser for a flawless application
Learn More
MAIN SQUEEZE Blend & Cleanse Set
Twist up your routine with this new blend & cleanse set! A 3-piece blend and cleanse set with two skin-perfecting Beautyblenders and a vegan tool cleanser for a flawless application
Learn More
Details
Twist up your routine with this new blend & cleanse set!
A 3-piece blend and cleanse set with two skin-perfecting Beautyblenders and a vegan tool cleanser for a flawless application.  
The iconic Beautyblender foam gives a flawless skin-like finish easily & the limited-edition Blendercleanser helps to keep tools clean so you always get the best application. Believe us, this foam is worth the squeeze.
Directions:
Wet Beautyblender or makeup brushes. Squeeze out excess liquid. Bounce across the skin with your favorite complexion product for a flawless skin-like finish. After every use, cleanse with an ample amount of Blender Cleanser. Rinse and blot tools, then allow to dry completely in a clean, well-ventilated area.